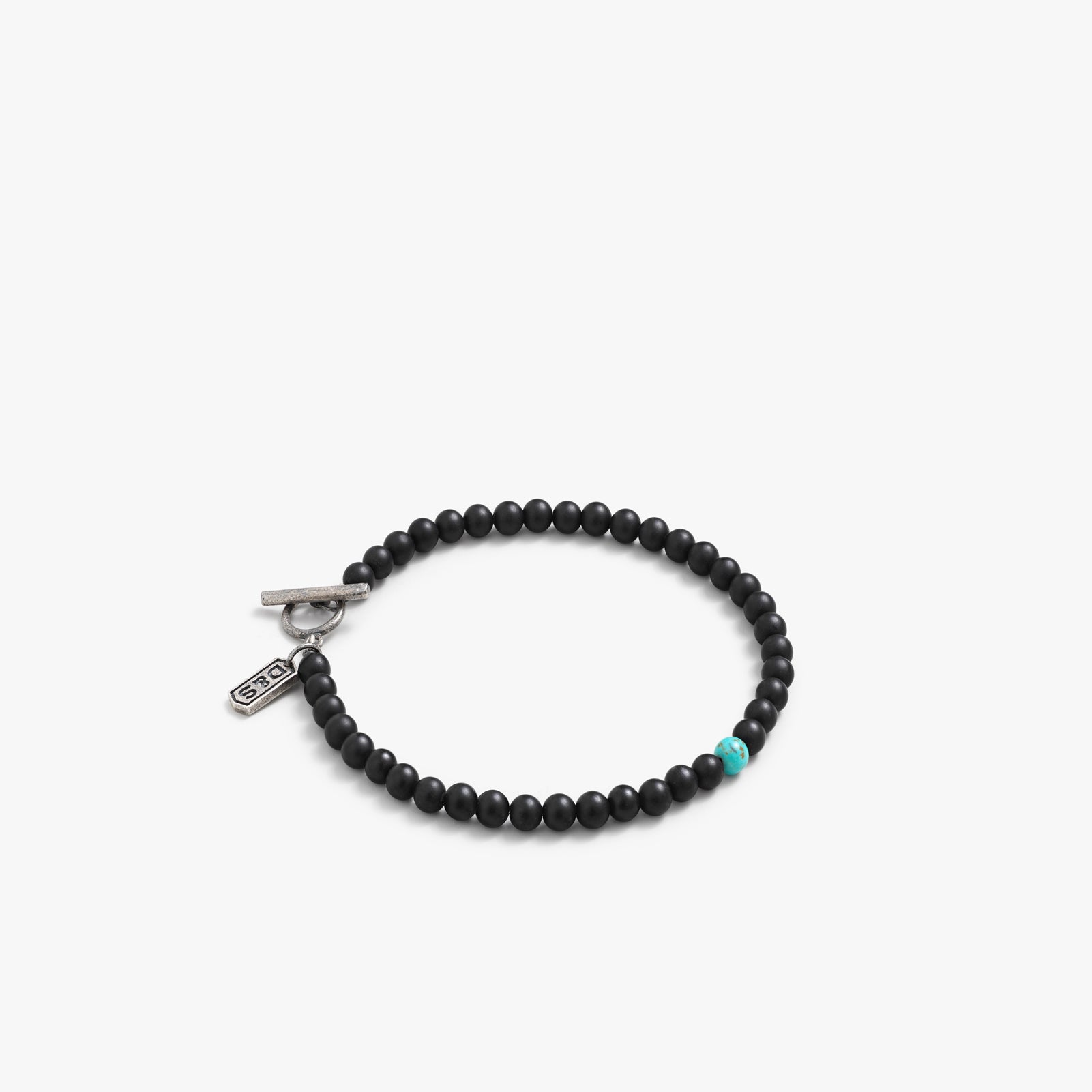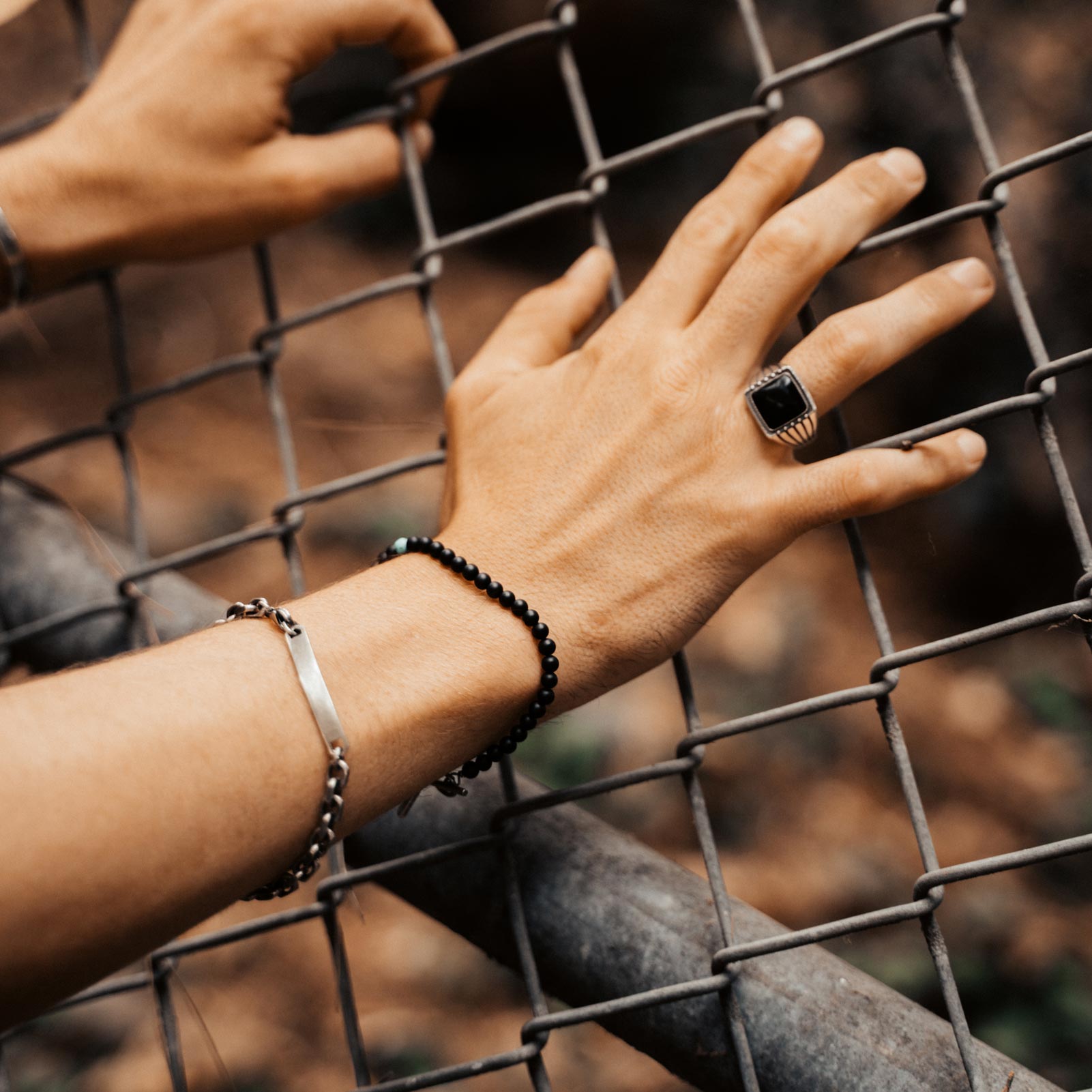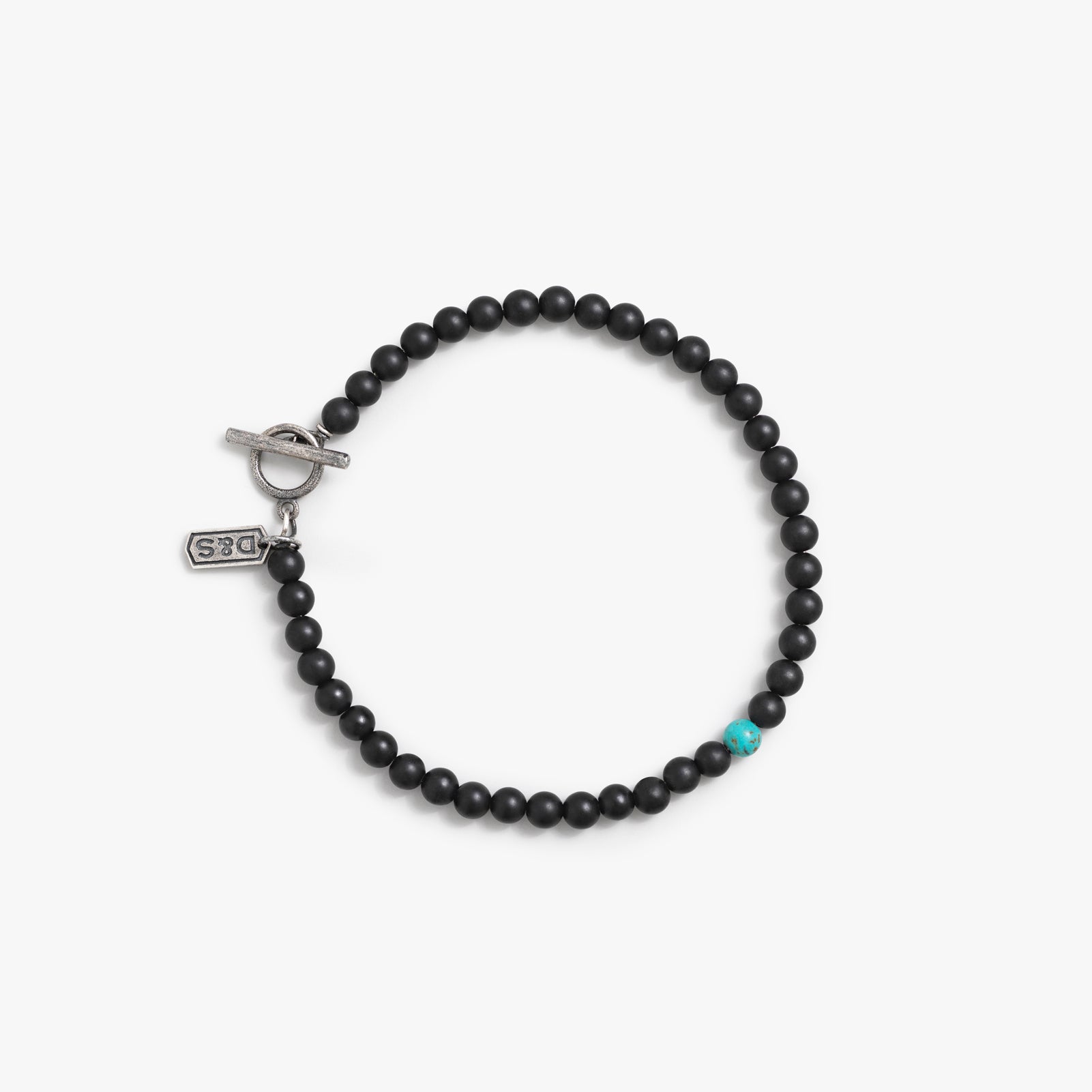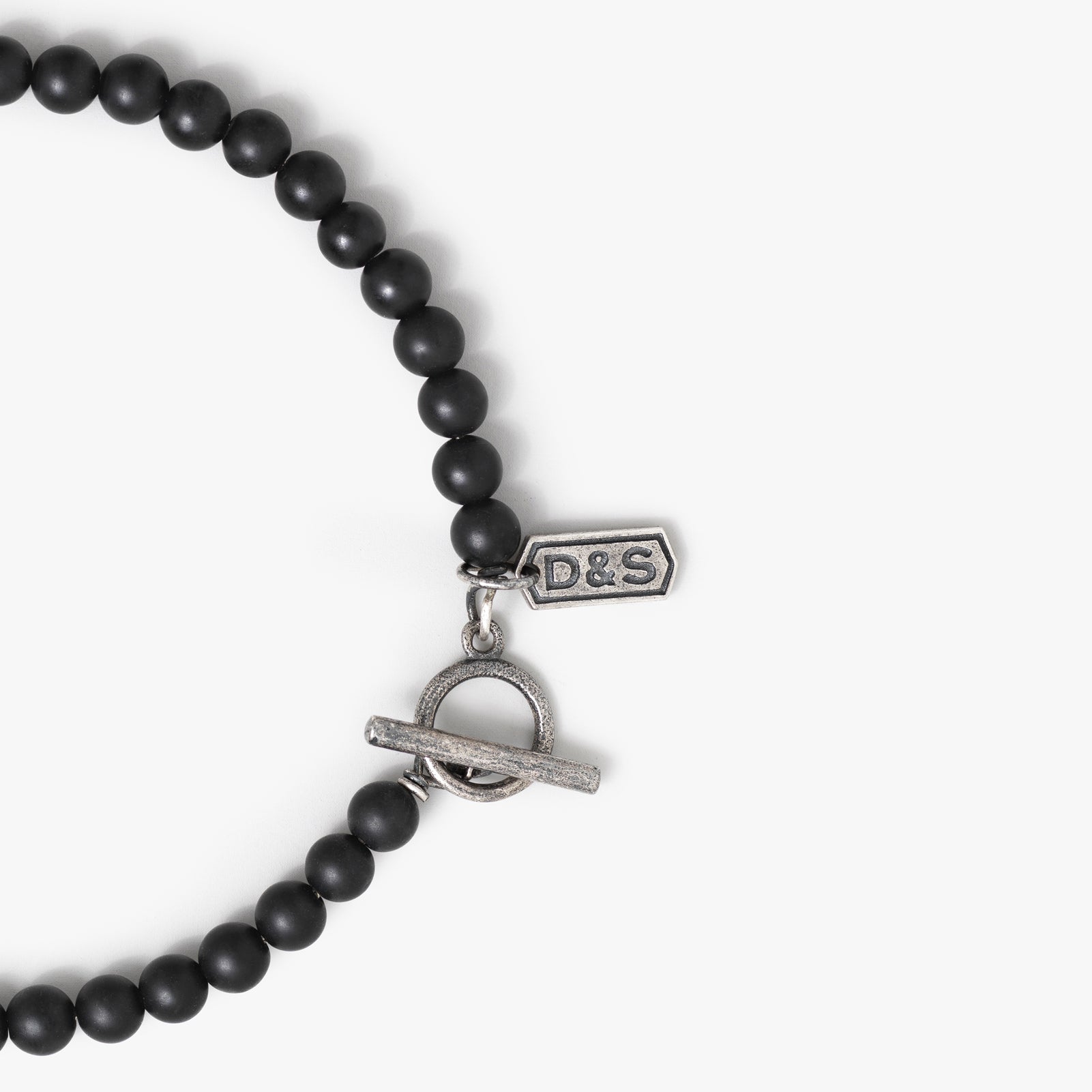 Black Onyx Beaded Bracelet
Description
Degs & Sal jewelry is handmade of recycled sterling silver in Italy. Each piece is delicately created by the hands of local artisans.The Black Onyx Beaded Bracelet is handcrafted with black onyx beads and a turquoise accent bead. The beads are strung on a sterling silver wire and have a T-bar clasp closure. Each bracelet features a signature logo bead on the clasp.
Lifetime warranty
Measurements 
4mm beads
Story
The Sterling Silver and Black Onyx Beaded Bracelet takes design inspiration from our best selling Sterling Silver & Black Onyx Beaded Necklace. 
Black Onyx is a powerful protection stone, absorbs and transforms negative energy, and helps to prevent the drain of personal energy. Black Onyx aids the development of emotional and physical strength and stamina, especially when support is needed during times of stress, confusion or grief. Black Onyx fosters wise decision-making. 
Sizing Guide
Small - Up to 7 inch / 17 cm wrist
Medium - Up to 7.5 inch  / 19 cm wrist
Large - Up to 8 inch / 20 cm wrist
Use Black Onyx to encourage happiness and good fortune.