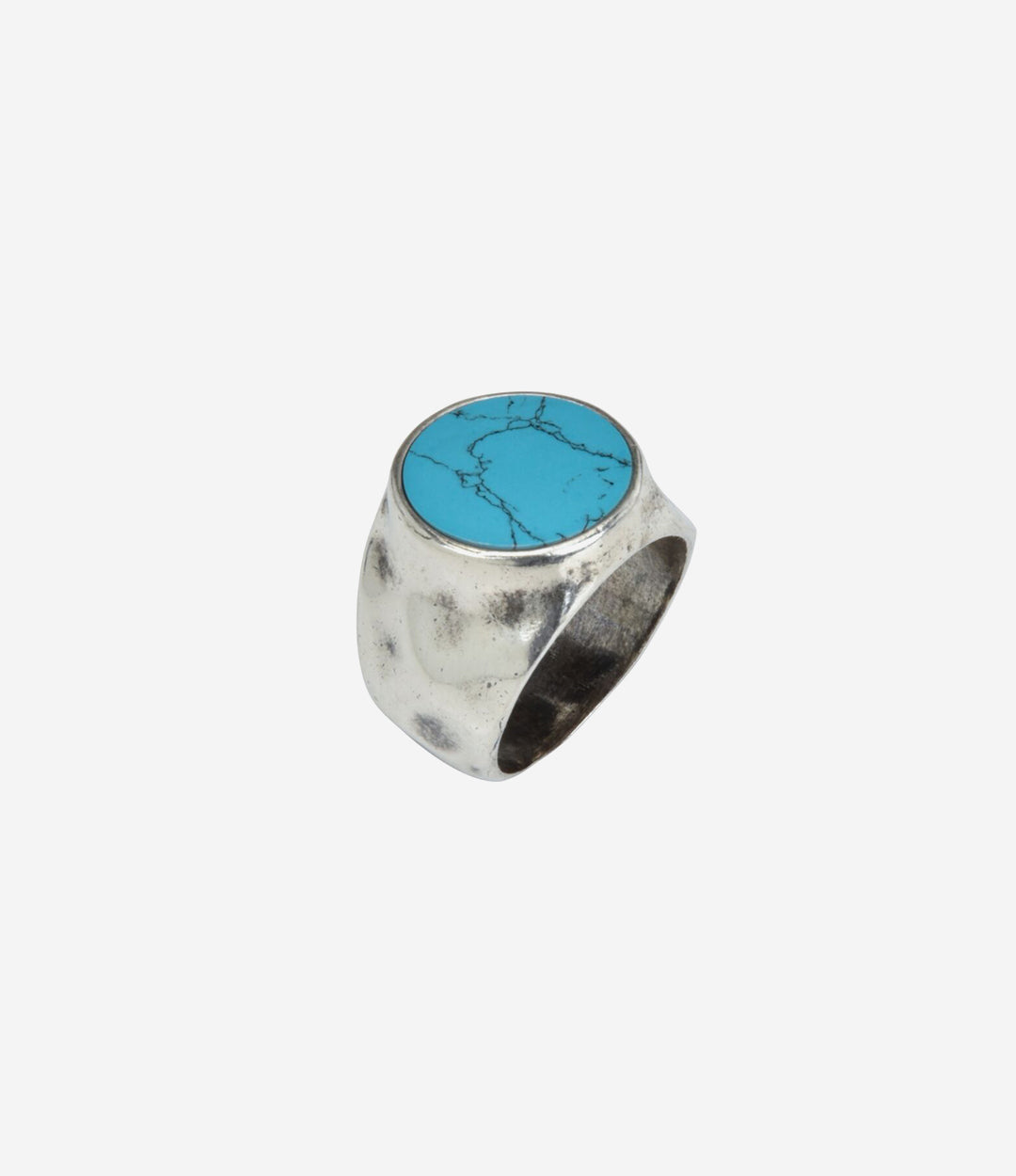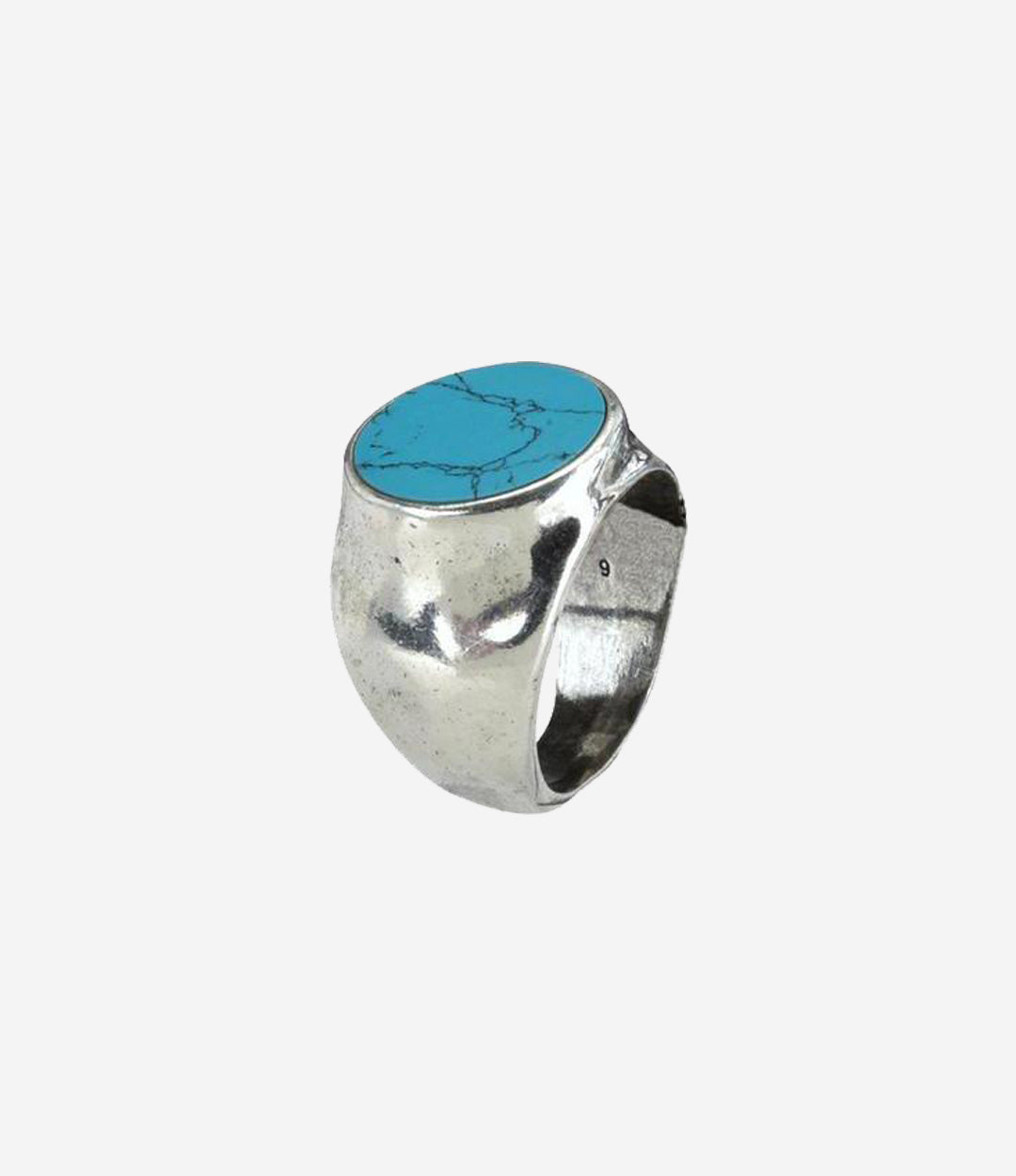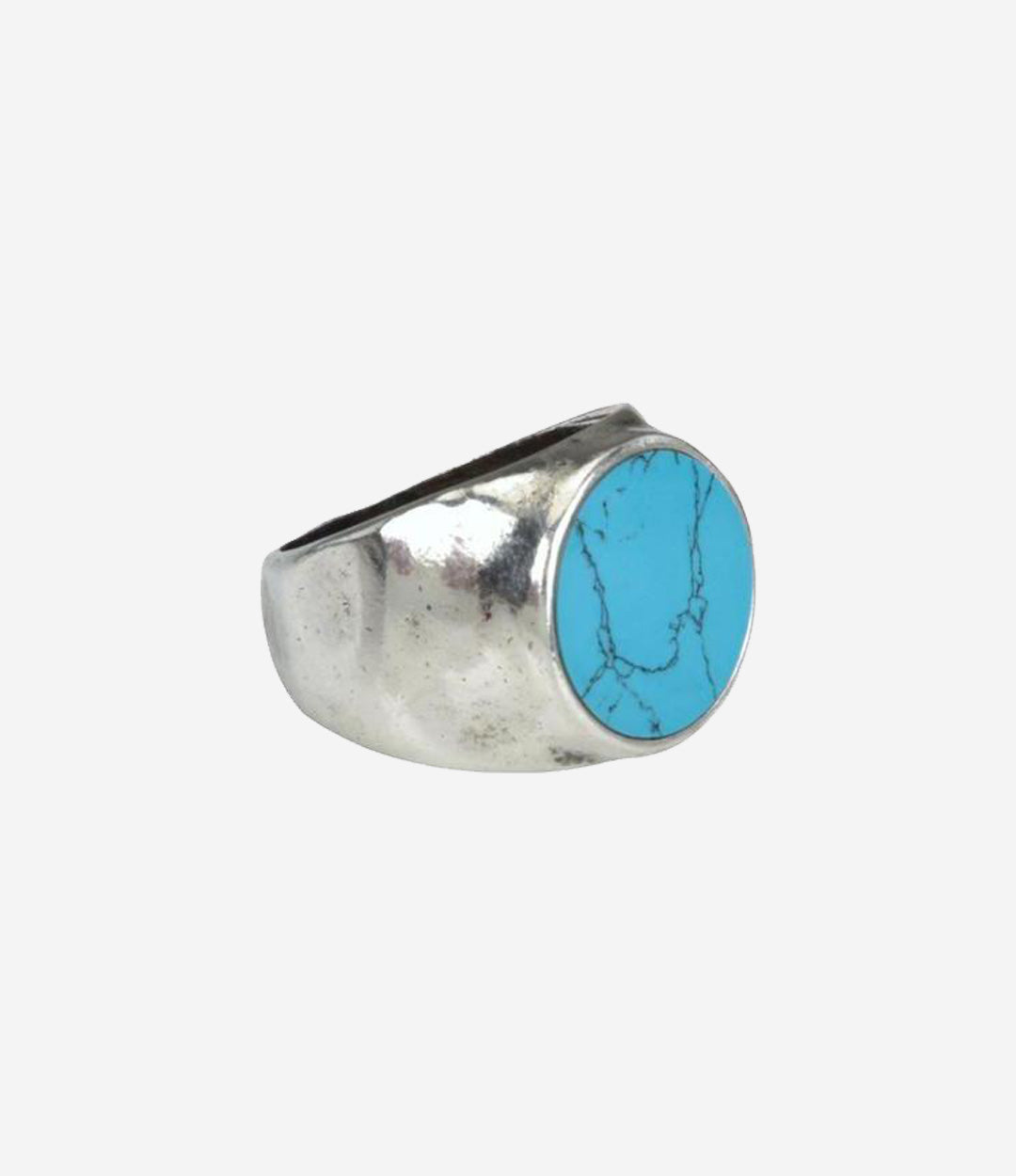 Sterling Silver Hammered Signet Ring with Turquoise Stone
FINAL SALE
NO RETURNS, EXCHANGES, OR STORE CREDIT  
Details
Degs & Sal jewelry is handmade of recycled sterling silver in Italy. Each piece is delicately created by the hands of local artisans.
The Hammered Signet Ring with Turquoise Stone is handcrafted from oxidized 925 sterling silver with and a naturally made turquoise stone. This eye catching ring features a hammered metal texture and circular stone face.
Lifetime Warranty

Measurements
Ring face width 0.5 inch
Story
Mythology includes hammers for their Gods. Thor, Hercules and Sucello all had hammers that appear in their lore and carried different meanings. Our meaning of this hammered texture is don't let life bend you out of your true shape.

Turquoise stone meaning is associated with personal protection. Bring Turquoise to the party and always have a wingman that's got your back. Turquoise healing properties are programmable, which allows you the opportunity to rock at your highest vibration by setting specific healing intentions. A good luck charm for health and abundance, use Turquoise to realign your energy centers, helping clear the path to a higher consciousness.