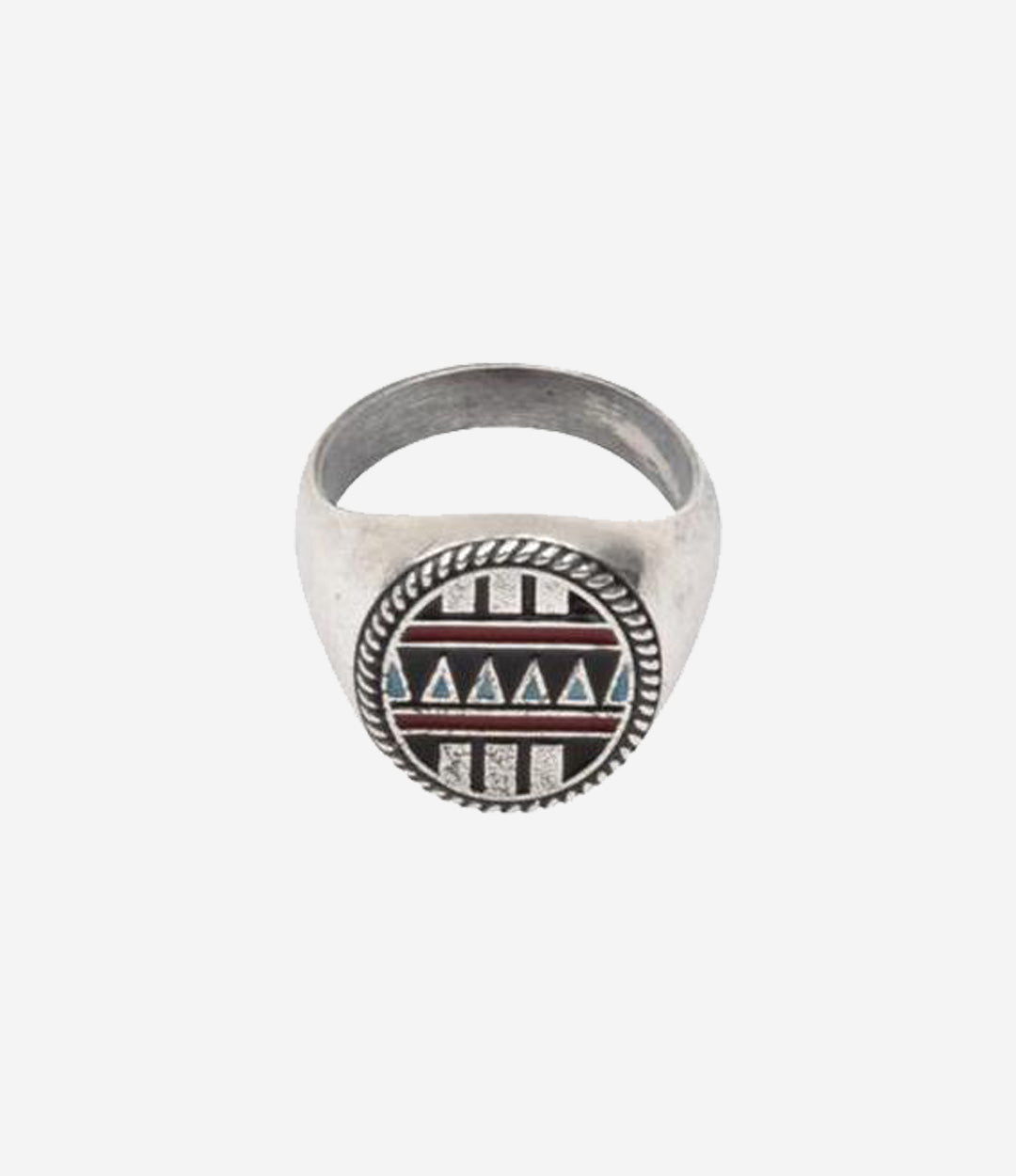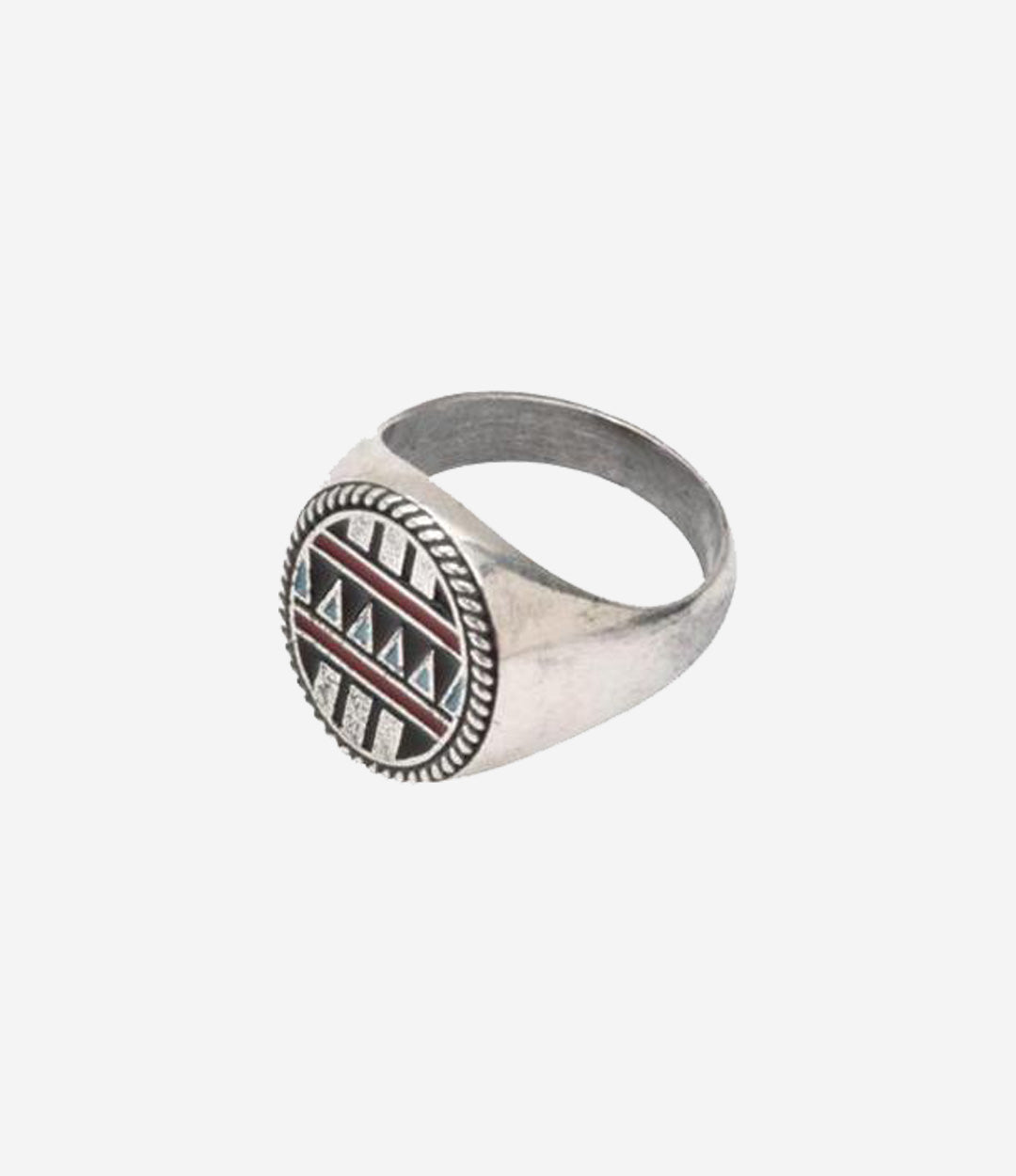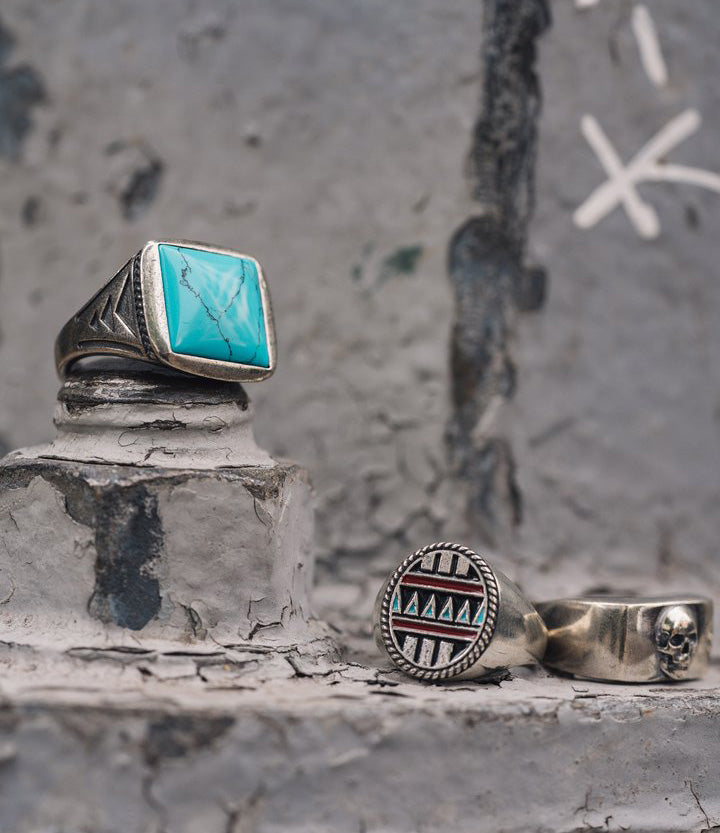 Sterling Silver Tribal Ring
FINAL SALE
Details
Degs & Sal jewelry is handmade of recycled sterling silver in Italy. Each piece is delicately created by the hands of local artisans.
The Tribal Ring is handcrafted from oxidized 925 sterling silver and features a subtle teal and red tribal pattern detail. The ring face is oval shaped and has an indented design.
Lifetime Warranty

Measurements
Ring face width 0.4 inch
Story
The Tribes believed in art, education and family very strongly. Also, religion was very important in Tribal culture and society. While wearing this ring it should bring out the best in you to spend time with loved ones and do the things that are important to you.