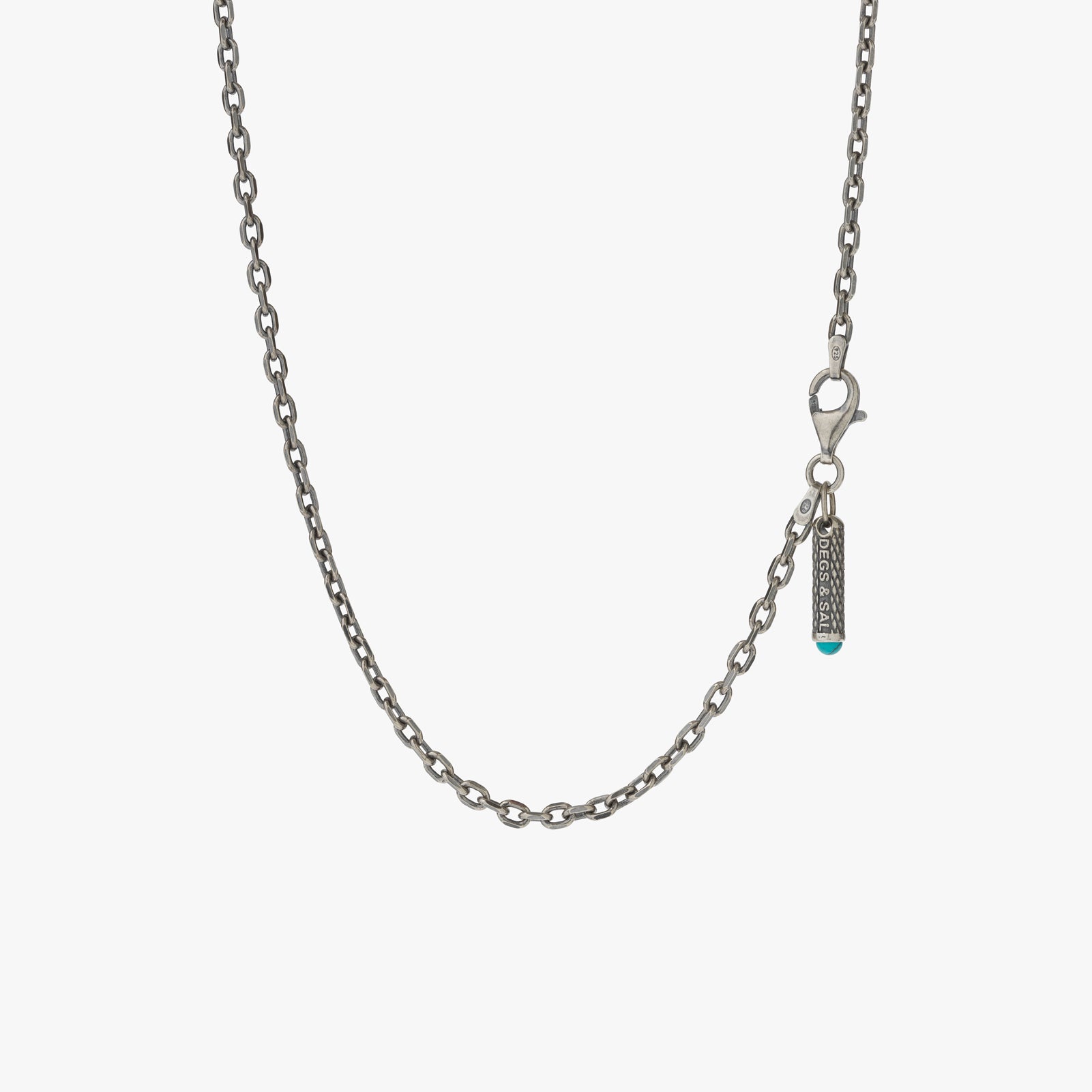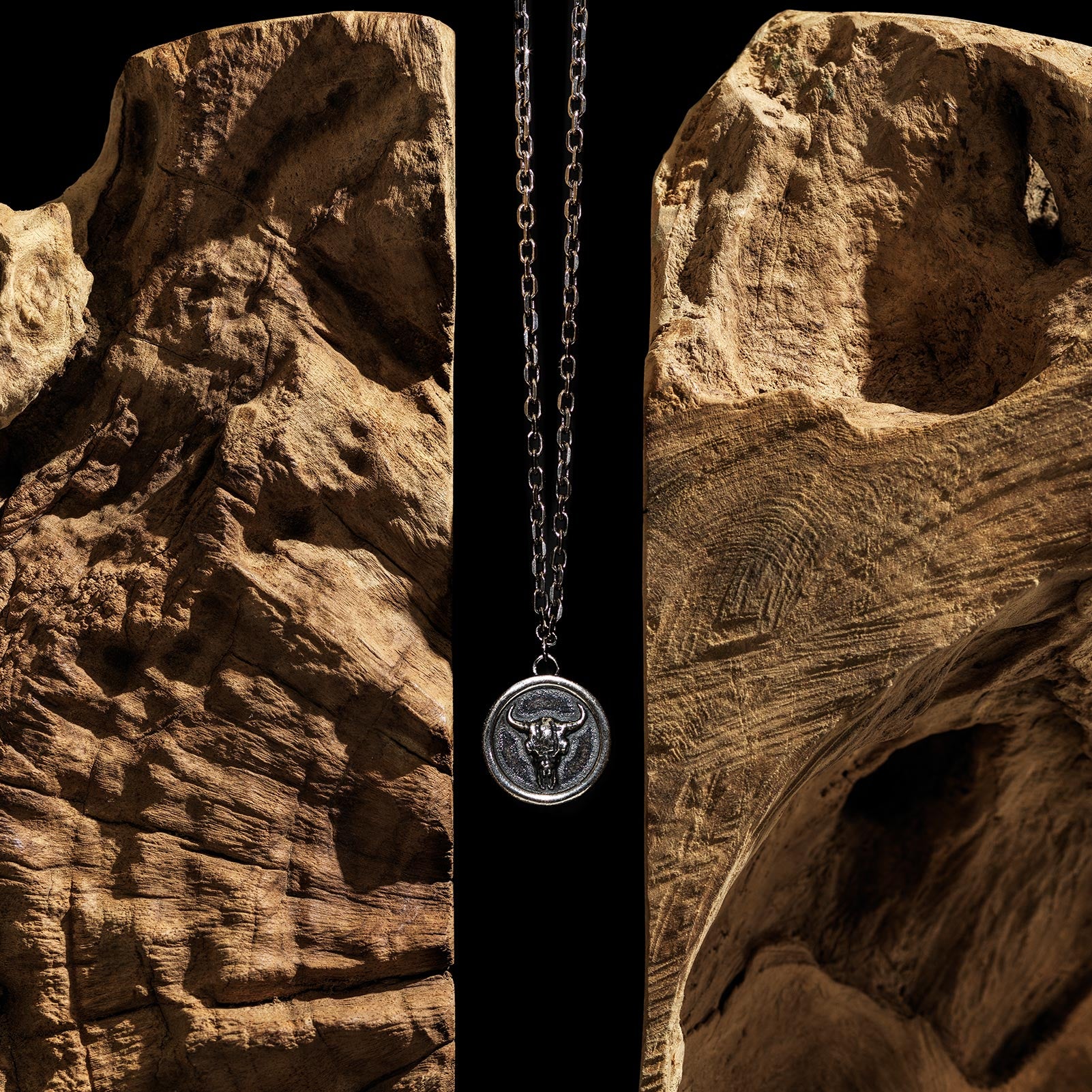 Sterling Silver Bull Skull Pendant Necklace
Details
Degs & Sal jewelry is handmade of recycled sterling silver in Italy. Each piece is delicately created by the hands of local artisans.
The Bull Skull Pendant Necklace is crafted from oxidized 925 sterling silver and comes on a Knife Edge chain. The pendant is flat on the back and has an etched D&S logo. Logo tag also on clasp with turquoise stone detail. 
Lifetime Warranty
Measurements
Pendant width 0.7 inch, chain thickness 3.54mm
Story
Some believe that the bull skull is a symbol of life-long protection from all natural elements. Today, the image still represents the attributes of the bull, such as courage, toughness, and agility. Strength is also attributed to the bull skull.