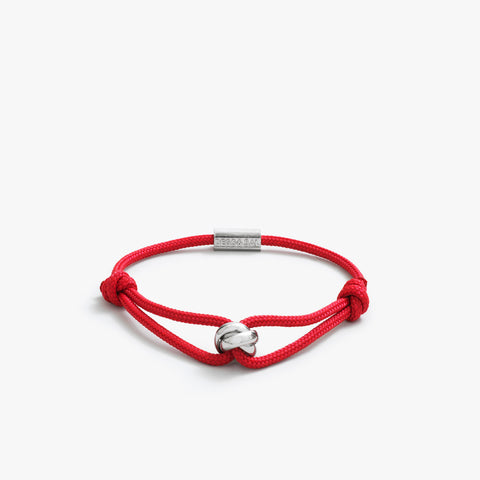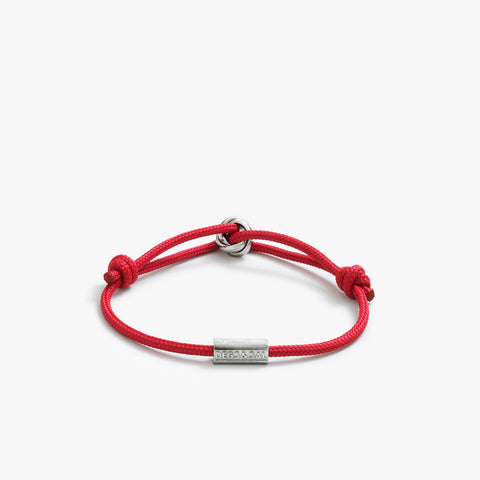 Sterling Silver Red Trinity Bracelet
Details
Degs & Sal jewelry is handmade of recycled sterling silver in Italy. Each piece is delicately created by the hands of local artisans.
The Trinity Bracelet is handcrafted from strong rope and 925 sterling silver trinity ring and branded plaque. The bracelet is fully adjustable using the tied knots.
Lifetime Warranty
 

Measurements
Rope 4mm, trinity bead 10.89mm

Story
Rings or circles are a symbol of wholeness and unity. They have no beginning and no end. They represent the infinite possibilities of creation the are contained in the void. In the study of Sacred Geometry, two intersecting circles represent the coming together of God and man.



Authenticity, sustainability, and care is what our company was founded on, and we stand strongly in the quality we provide. Degs & Sal is not only an acronym for what we believe in, but it's also a way of life.