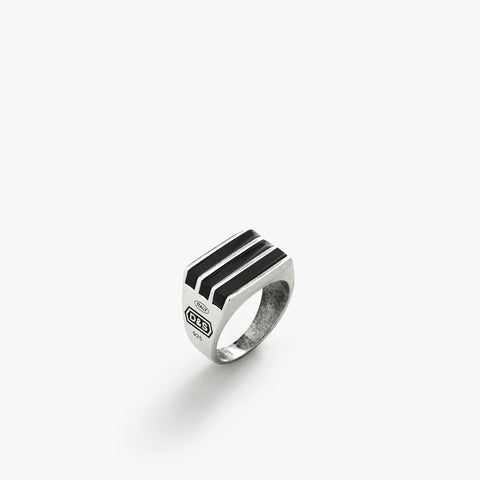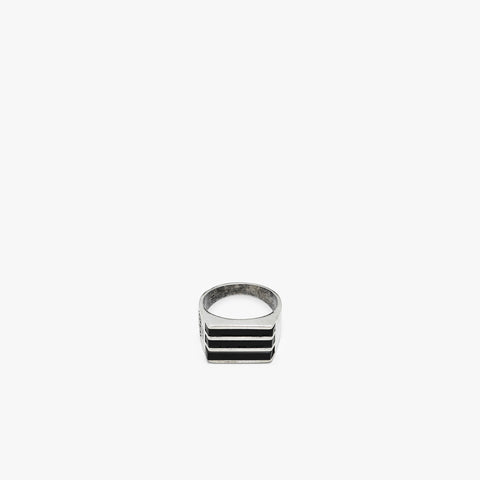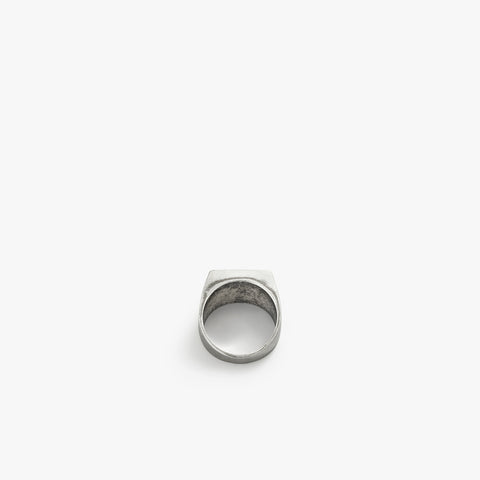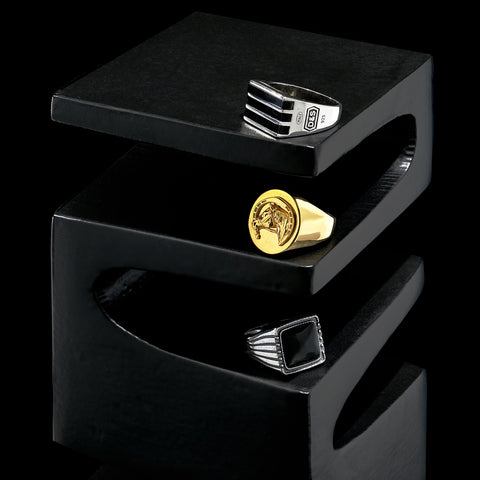 Sterling Silver Elements Ring with Black Onyx
Pre-orders estimated to ship by December 19, 2023.
Details

Degs & Sal jewelry is handmade of recycled sterling silver in Italy. Each piece is delicately created by the hands of local artisans.

The Elements Ring is crafted from lightly oxidized 925 sterling silver. The Elements Ring features three separately cut onyx stones set within the grooves of the ring to create a contemporary look. Logo detail etched on side of ring.
Lifetime Warranty


Measurements

Top width 0.5 x 0.7 inches

Story

The three stones represent the lucky number 3. People with the lucky number 3 possess mystical abilities and a powerful creativity. With an instinct for art, they prefer to create the sense of beauty in life. These people are sociable and talented at convincing others that their own view on life is to be easygoing and contented. The lucky 3 also has its origin in Confucianism and Taoism. The three stands for Heaven, Earth and Human being- philosophically, 'Tao' means the amiableness among the three elements.



Authenticity, sustainability, and care is what our company was founded on, and we stand strongly in the quality we provide. Degs & Sal is not only an acronym for what we believe in, but it's also a way of life.