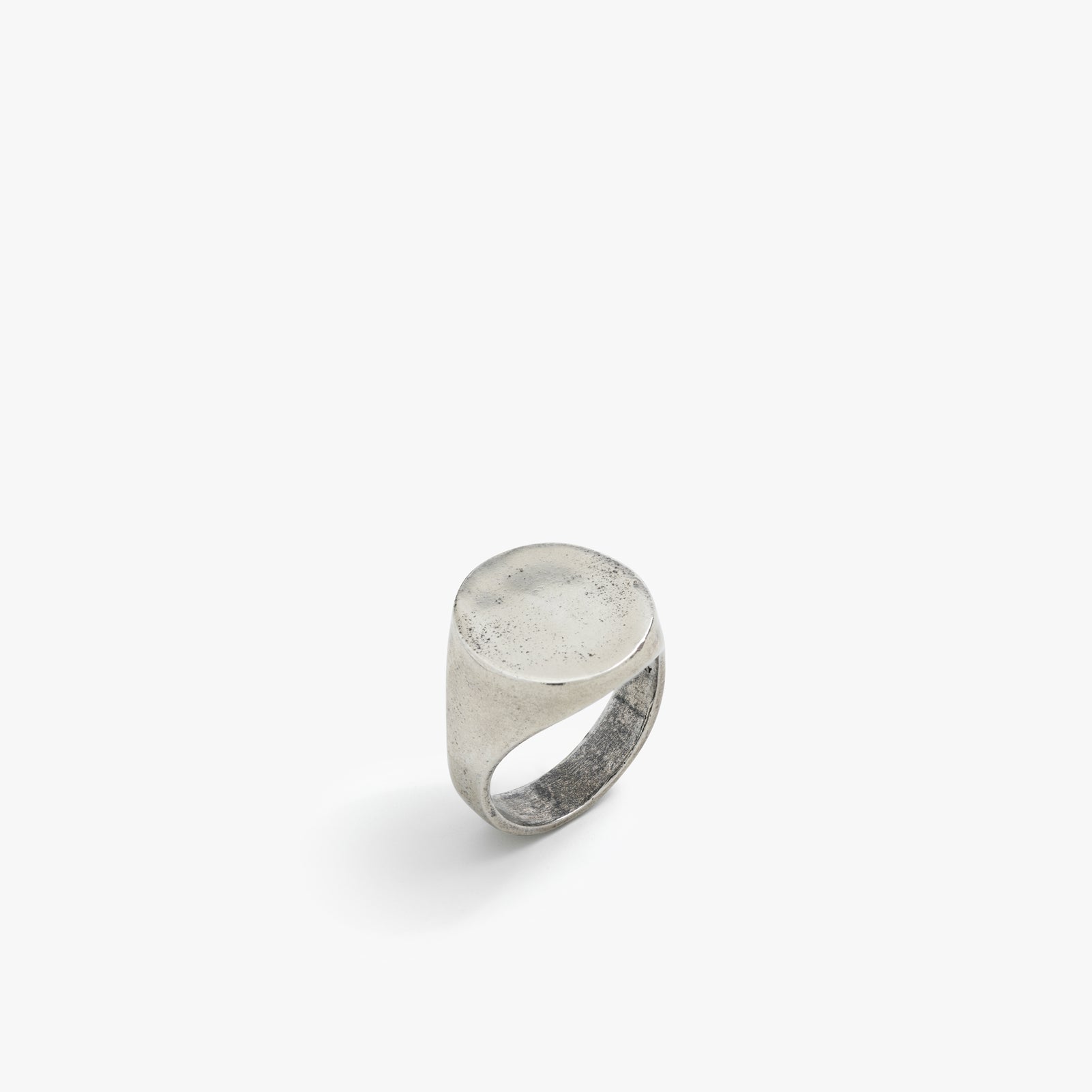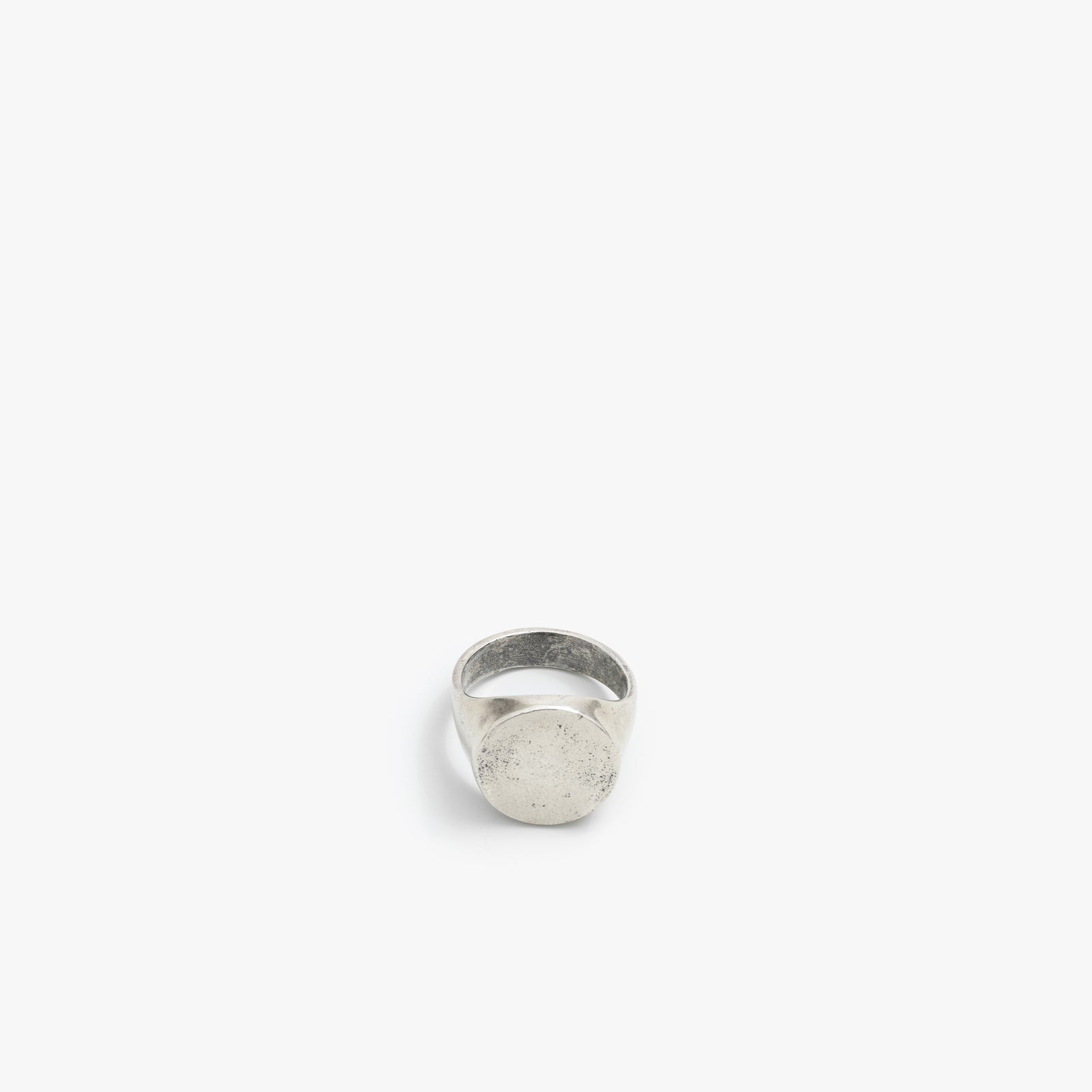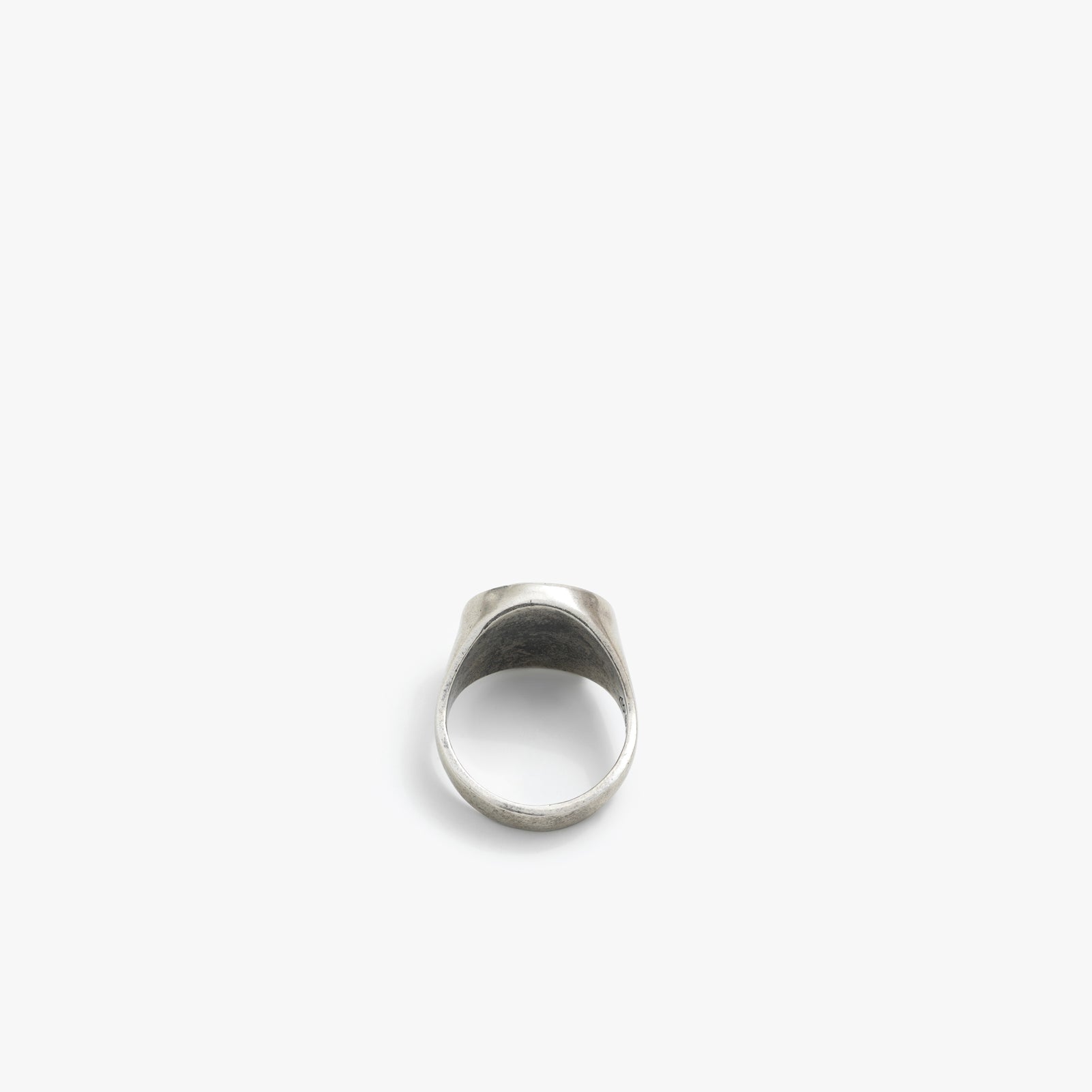 Sterling Silver Basic Signet Ring
Details
Degs & Sal jewelry is handmade of recycled sterling silver in Italy. Each piece is delicately created by the hands of local artisans.
The Basic Signet Ring is handcrafted from oxidized 925 sterling silver with a flat circular face.
Lifetime Warranty

Measurements
Ring top width 0.4 inch
Story
A signet ring was confirmation of identity and often pressed into wax on a document to literally make the wearer's mark. Worn by nobility in many cultures, signet rings were instantly recognizable as symbols of power or importance.