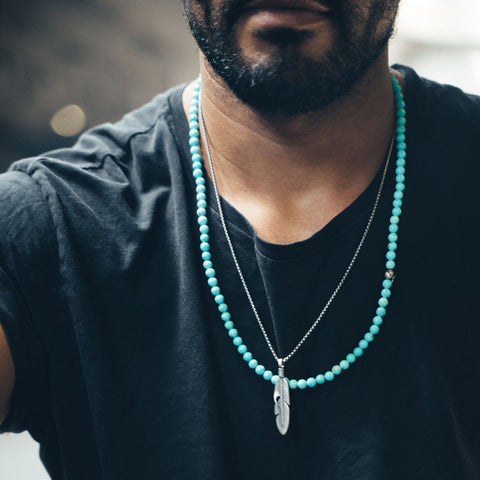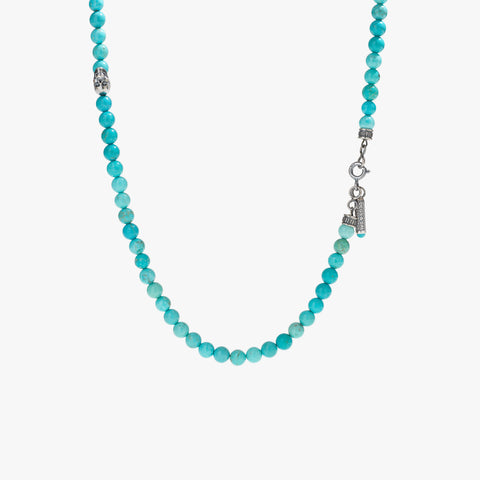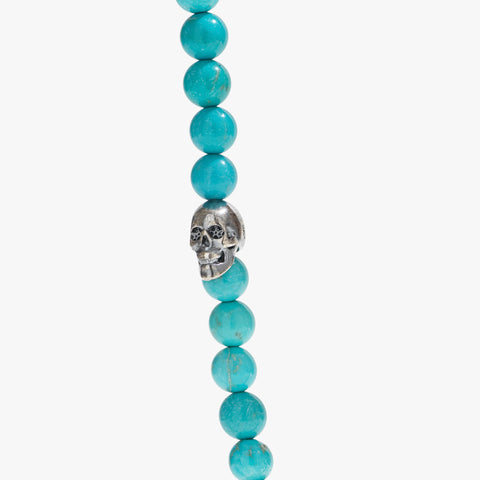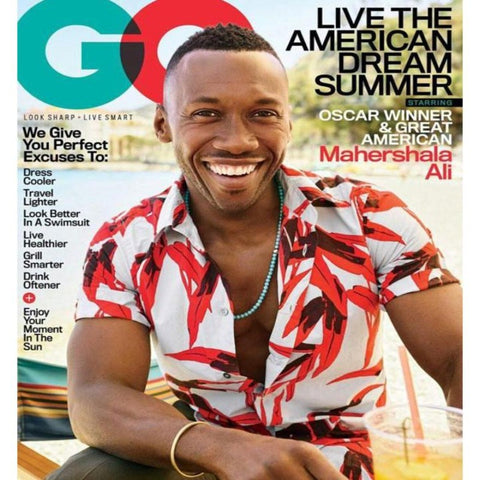 Sterling Silver & Turquoise Beaded Necklace
Details
Degs & Sal jewelry is handmade of recycled sterling silver in Italy. Each piece is delicately created by the hands of local artisans.
The Turquoise Beaded Necklace is handcrafted from turquoise beads and a 925 sterling silver skull bead. The beads are strung on a sterling silver wire and have a T-bar clasp closure. 
Lifetime Warranty
 

Measurements
Bead width 6mm 

Story
The most common symbolic use of the skull is as a representation of death and mortality - instead of using this in a depressing manner use our skull to remember to live everyday like it's your last. Get the most out of life and live life to the fullest! 

Turquoise stone meaning is associated with personal protection. Bring Turquoise to the party and always have a wingman that's got your back. Turquoise healing properties are programmable, which allows you the opportunity to rock at your highest vibration by setting specific healing intentions. A good luck charm for health and abundance, use Turquoise to realign your energy centers, helping clear the path to a higher consciousness. 



Authenticity, sustainability, and care is what our company was founded on, and we stand strongly in the quality we provide. Degs & Sal is not only an acronym for what we believe in, but it's also a way of life.