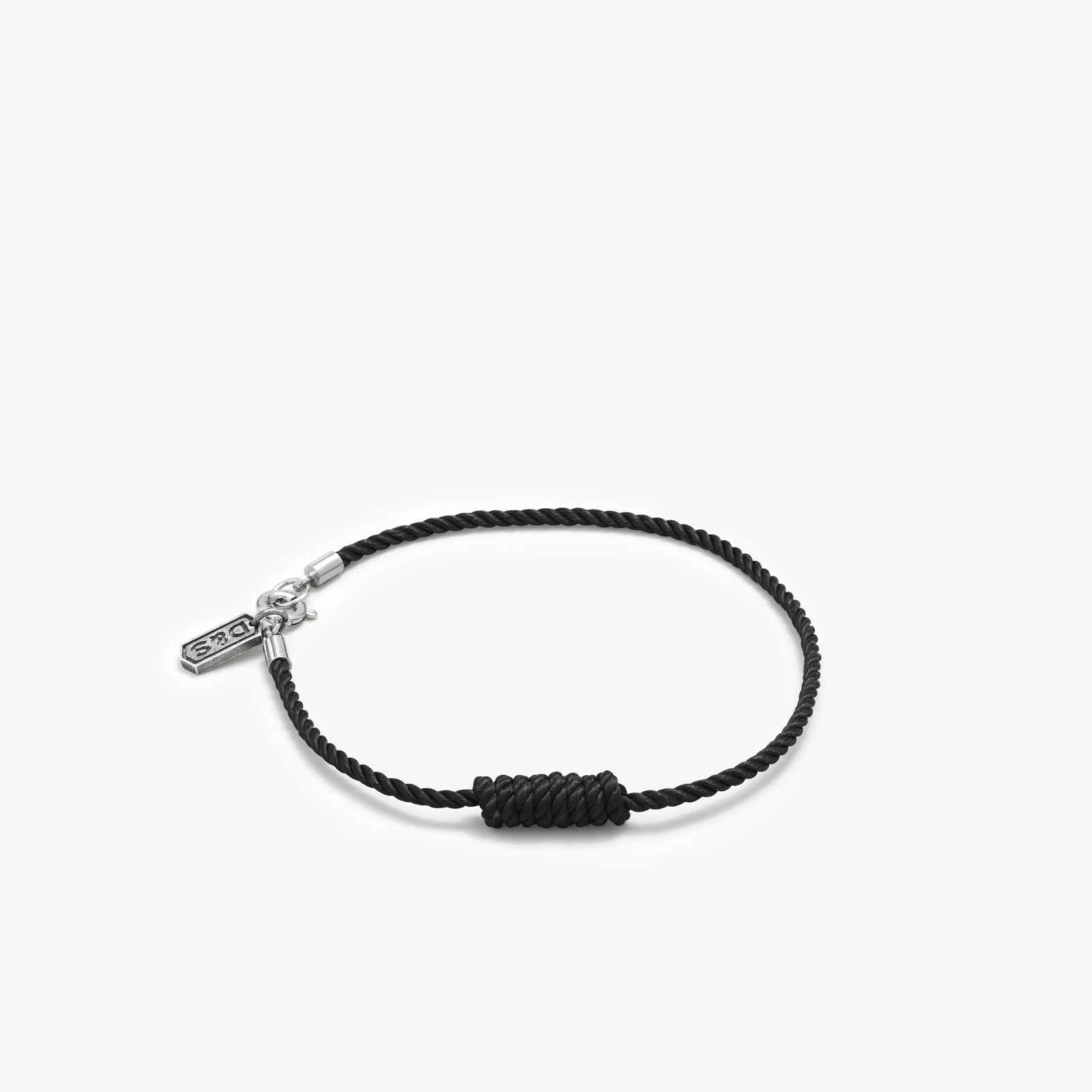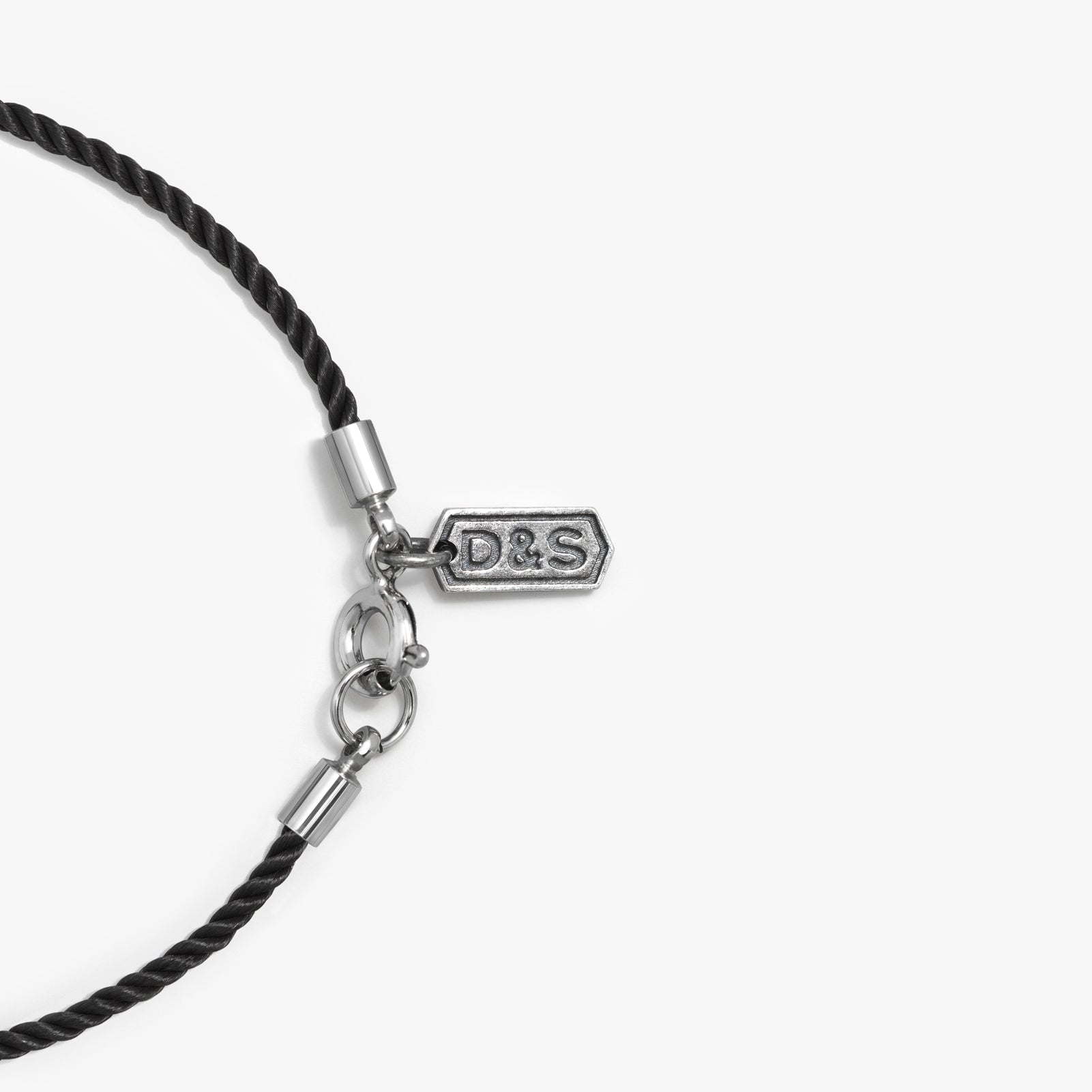 Black Rope Knotted Bracelet
Details

Degs & Sal jewelry is handmade of recycled sterling silver in Italy. Each piece is delicately created by the hands of local artisans.

The Rope Knotted Bracelet is crafted from rope and sterling silver and has a branded D&S logo charm. The bracelet contains an off-centered knot and sterling silver spring ring clasp. The Rope Knotted Bracelet is non-adjustable.
Lifetime Warranty
 

Measurements

Rope thickness 2.77mm
Story
When two things are knotted together, they are inseparable and unbreakable. This is why knots are often used to symbolize love and unity.
Sizing Guide
Small - Up to 7 inch / 17 cm wrist
Medium - Up to 7.5 inch  / 19 cm wrist
Large - Up to 8 inch / 20 cm wrist