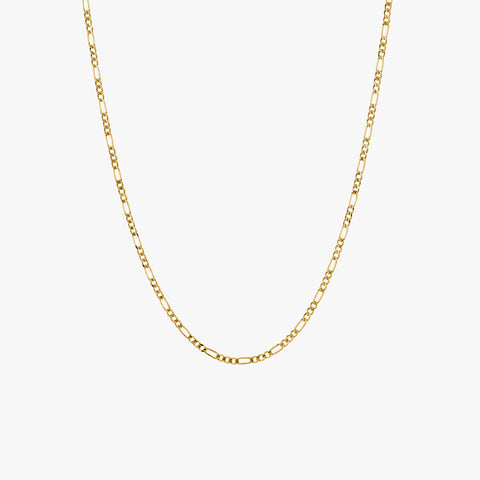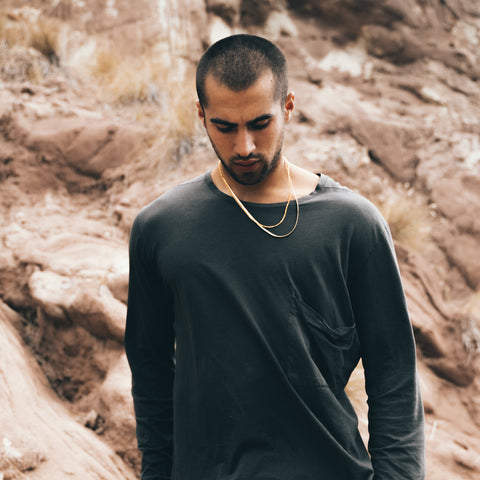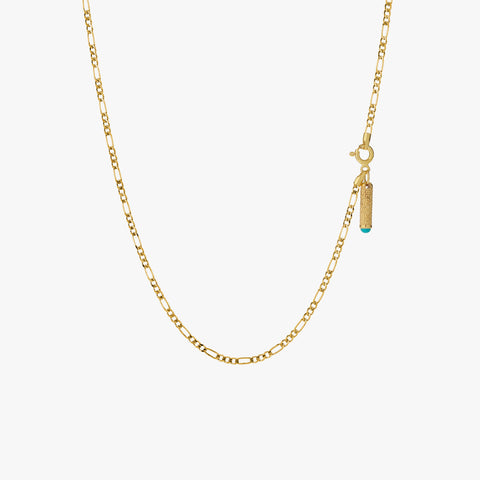 Gold Figaro Chain
Details
Degs & Sal jewelry is handmade of recycled sterling silver in Italy. Each piece is delicately created by the hands of local artisans.
The Figaro Chain is a necklace crafted from a 14K gold plated Figaro chain and has a branded D&S logo charm. This chain has a branded D&S logo tag with turquoise stone detail. 
Lifetime Warranty
Measurements
Chain thickness 2mm
Story
This Figaro is ornamental and patterned yet still low-key and simple, making it an ideal choice or layer piece. The Figaro was first created in Italy and is a popular design amongst Italian jewelry-makers. Gold jewelry inspires knowledge, spirituality and a deep understanding of the self and the soul. In the meaning of colors, gold is generous and giving, compassionate and loving, the benefactor or patron, sharing its wisdom, knowledge and wealth with others.



Authenticity, sustainability, and care is what our company was founded on, and we stand strongly in the quality we provide. Degs & Sal is not only an acronym for what we believe in, but it's also a way of life.