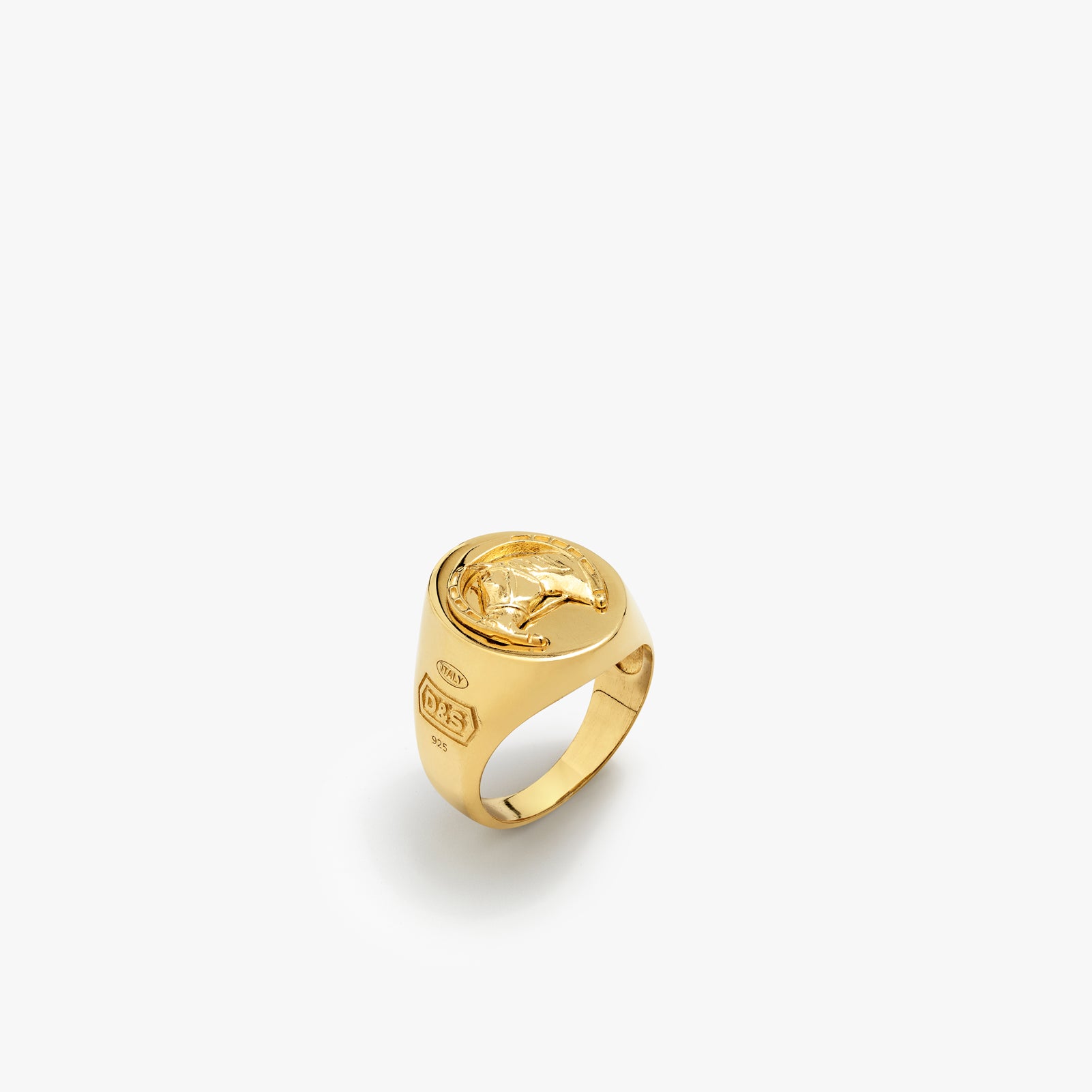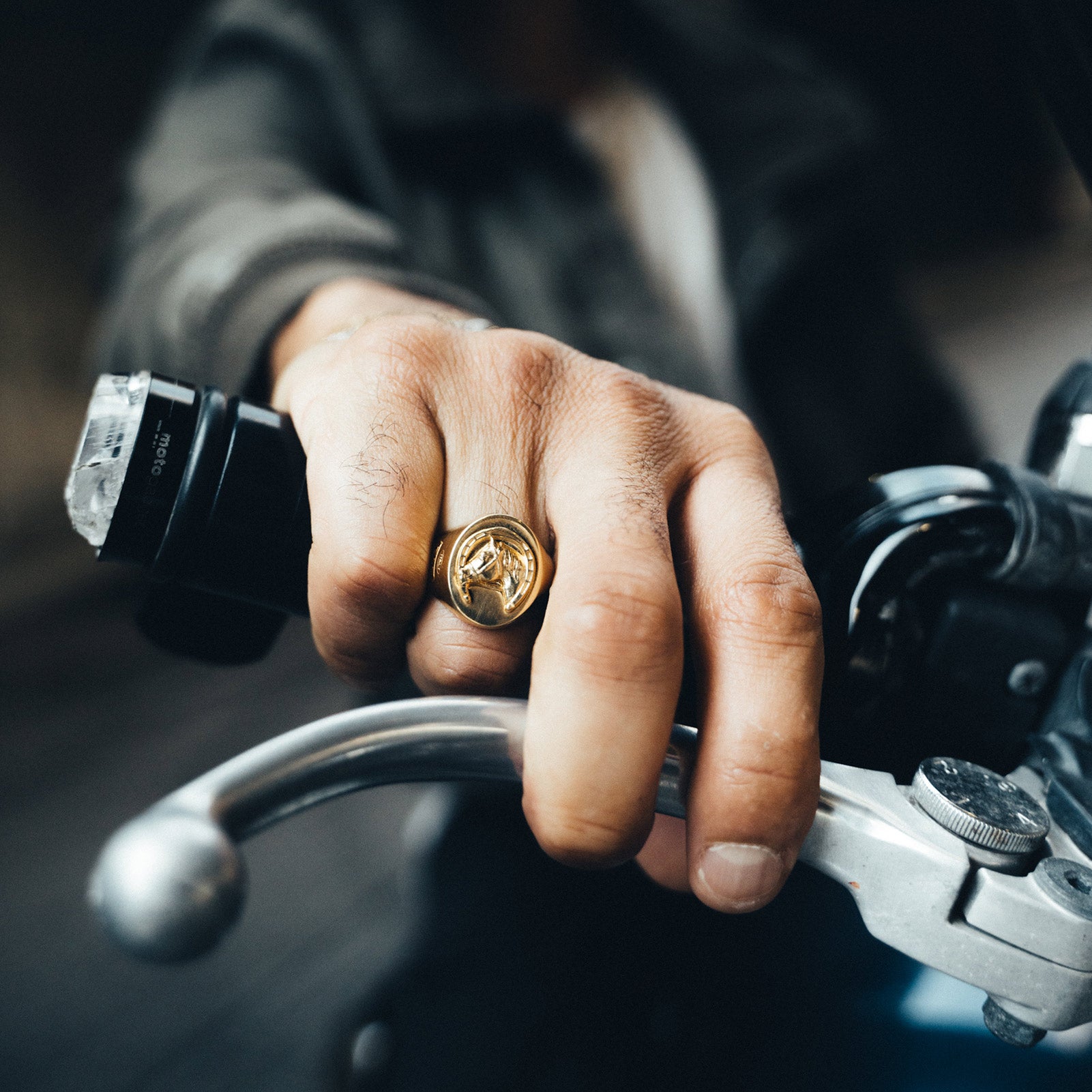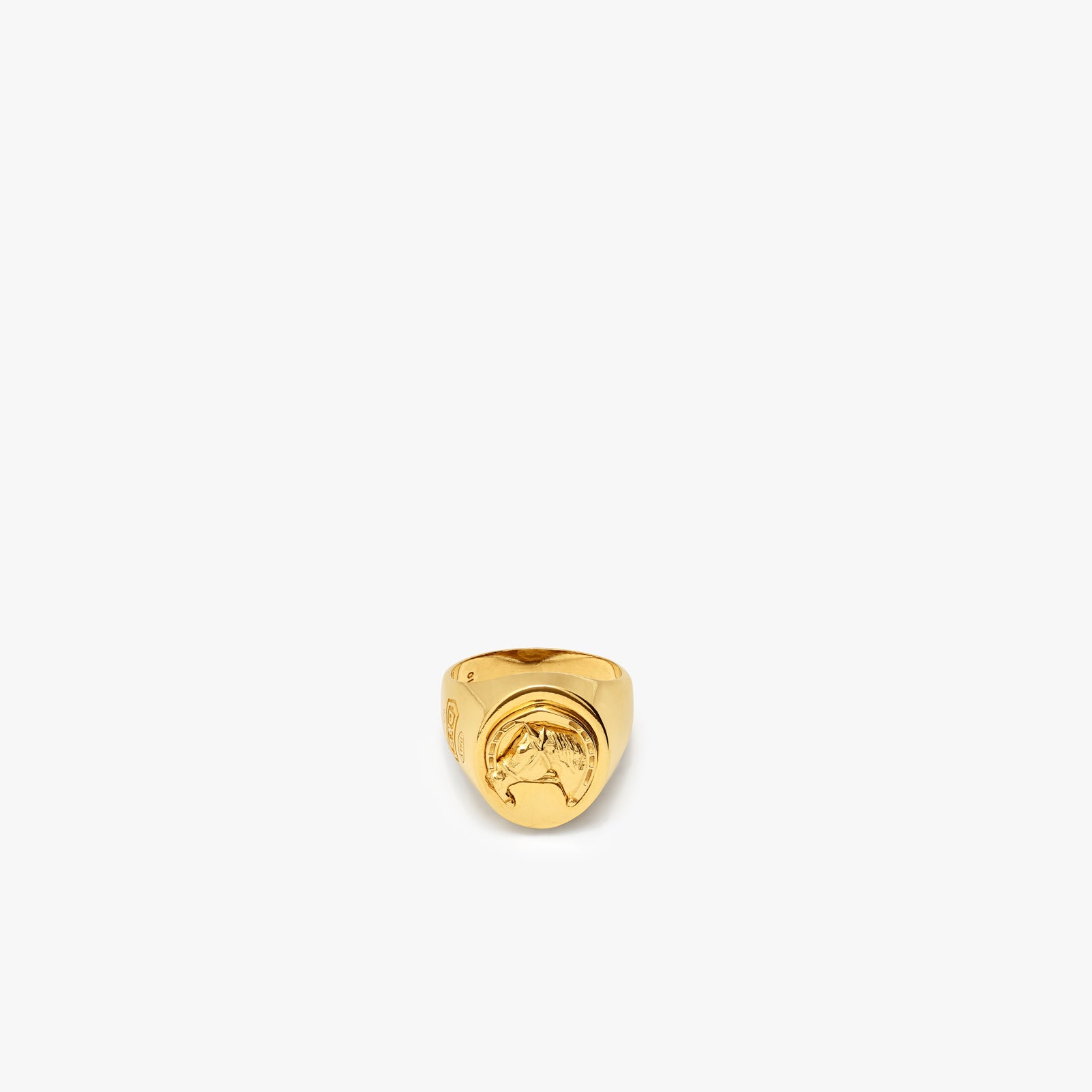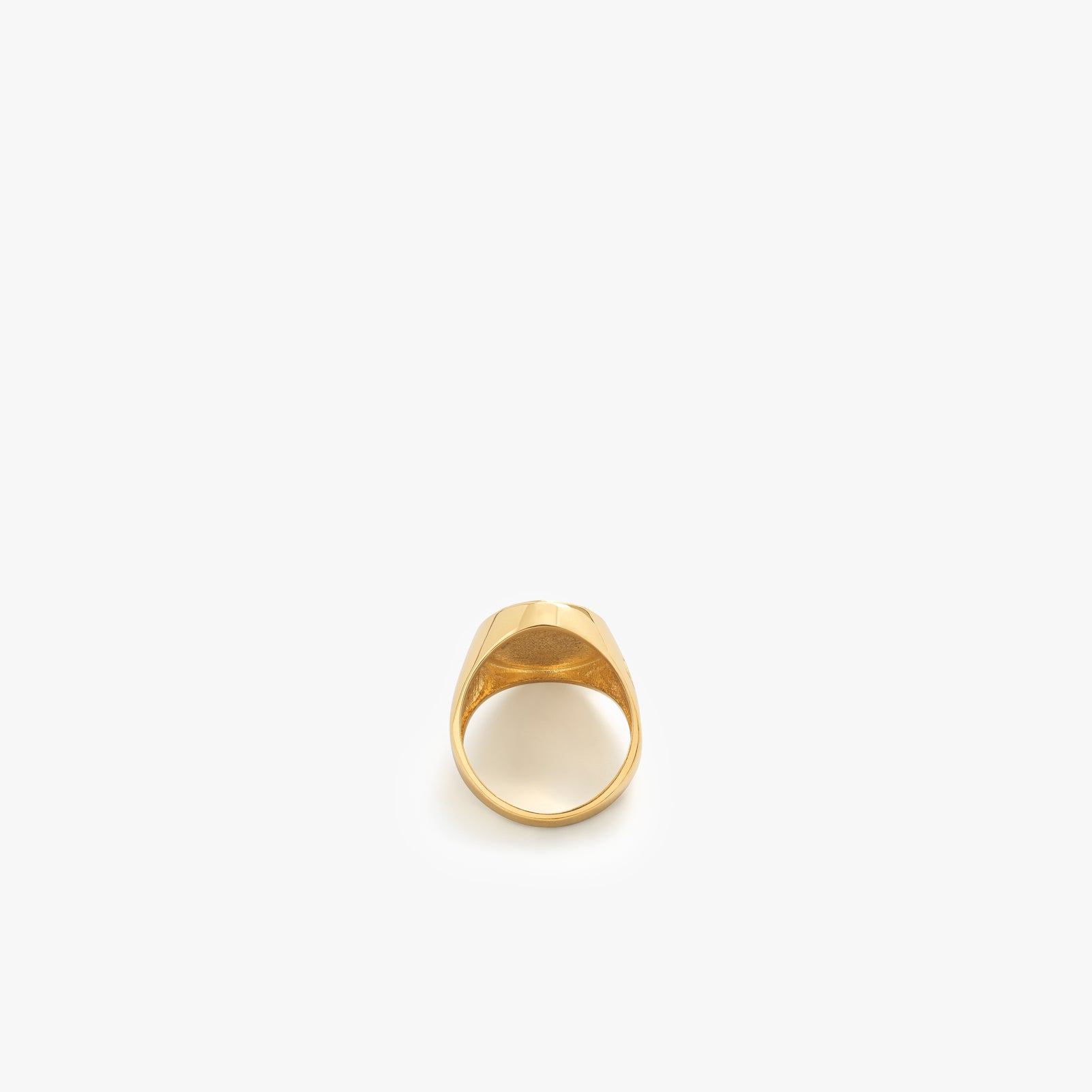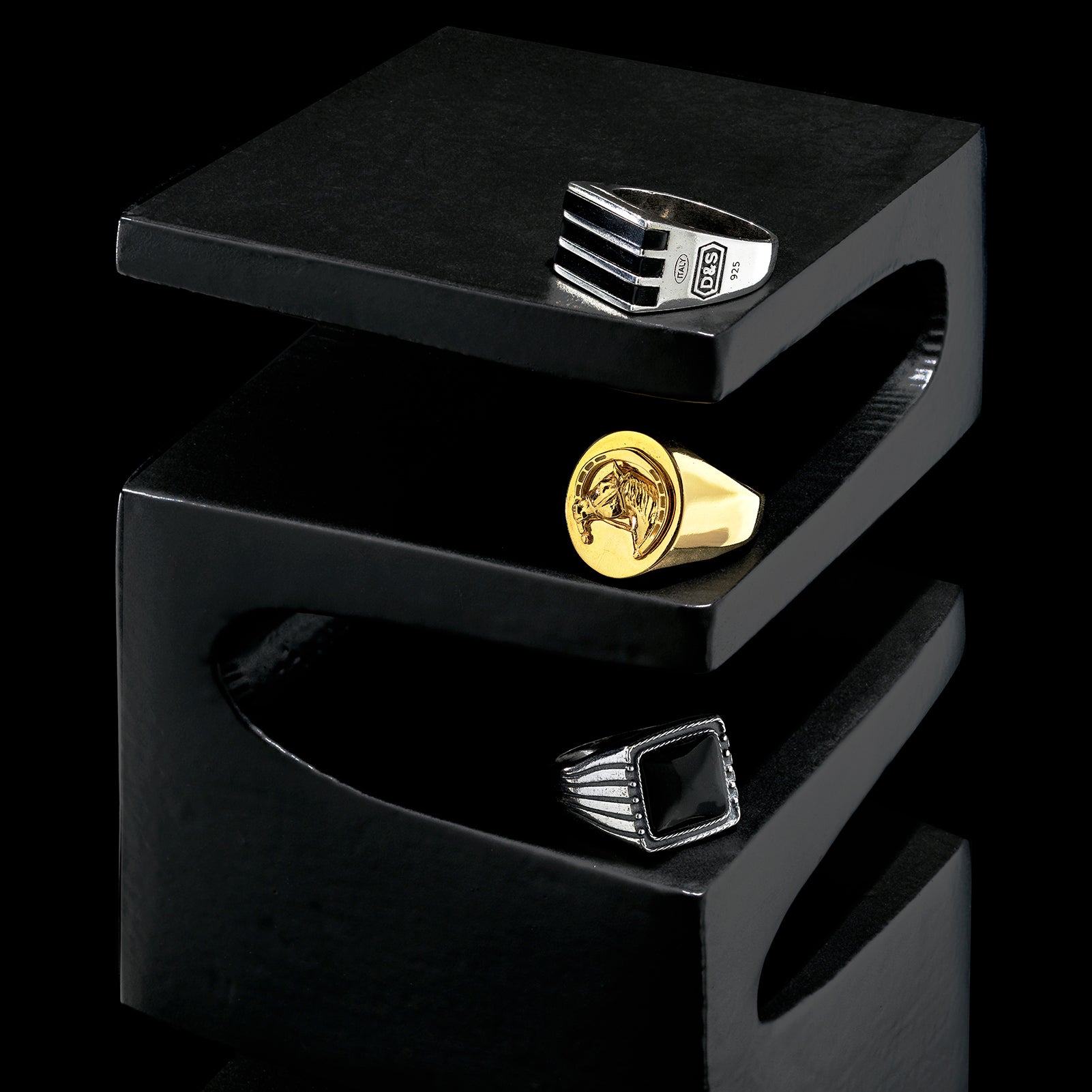 Gold Lucky Horseshoe Ring
Details

Degs & Sal jewelry is handmade of recycled sterling silver in Italy. Each piece is delicately created by the hands of local artisans.

The Lucky Horseshoe Ring is crafted from 14K gold plated polished 925 sterling silver. The horseshoe is soldered on top of a classic signet ring and features the detailed horse image center. Logo detail etched on side of ring.
Lifetime Warranty
 

Measurements

Top width 0.7 inch

Story

The combination of luck, protection, religion, and even magic are all captured by the horseshoe symbol and many people believe it will bring them good luck in their lives and to any special event or occasion. The lucky horseshoe is said to ward off evil and misfortune or bad luck.