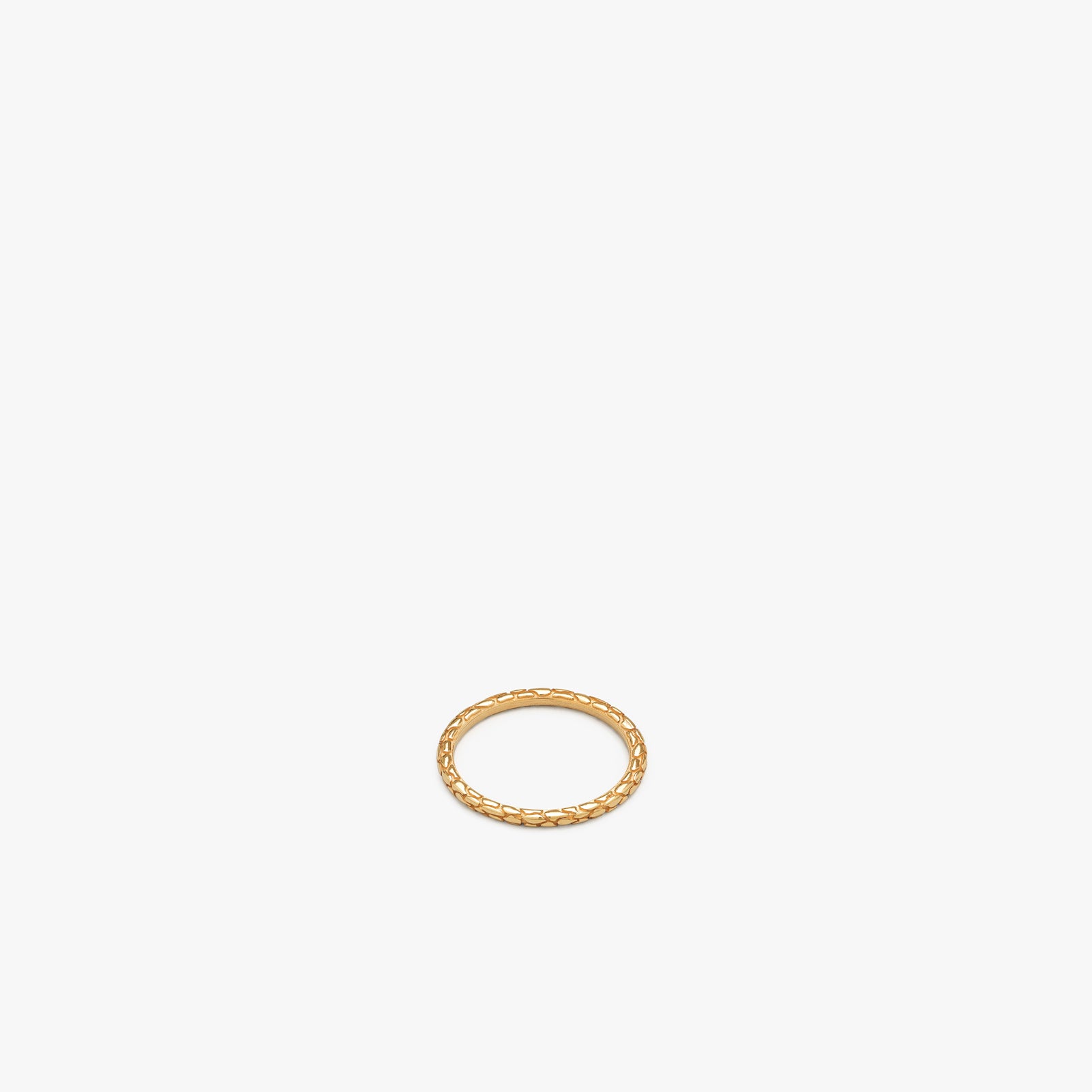 Details
Degs & Sal jewelry is handmade of recycled sterling silver in Italy. Each piece is delicately created by the hands of local artisans.

The Snake Skin Ring is crafted from 14K gold plated sterling silver featuring delicate snakeskin line detail.     
Lifetime Warranty

Measurements

Width 2.78mm
Story

As snakes shed their skin through sloughing, they are symbols of rebirth, transformation, immortality, and healing. The snakes skin is a symbol of eternity and continual renewal of life.