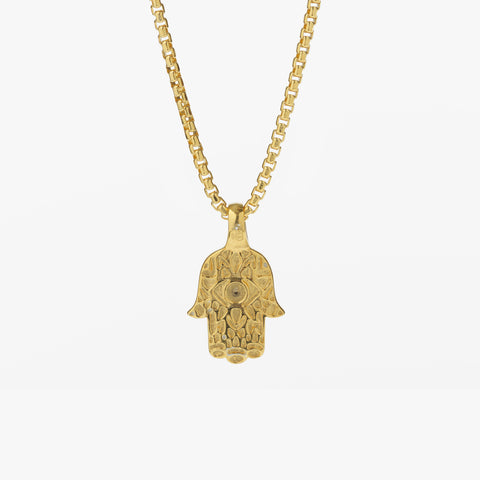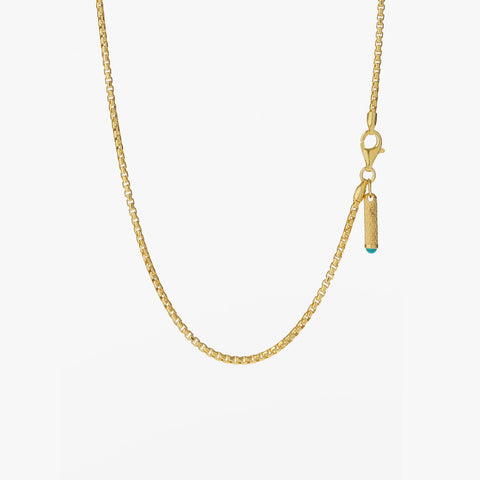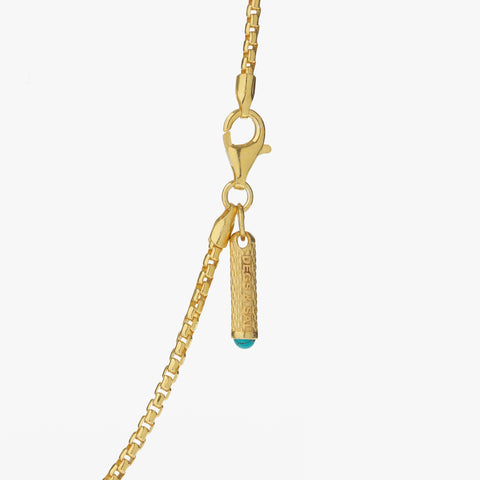 Gold Hamsa Necklace
Details
Degs & Sal jewelry is handmade of recycled sterling silver in Italy. Each piece is delicately created by the hands of local artisans.
The Hamsa Necklace, pendant and chain, is handcrafted from 14k gold plated 925 sterling silver on a box chain with a lobster closure. Each chain features a signature logo bead on the clasp.
Lifetime Warranty
 

Measurements
Pendant diameter 1 inch, chain thickness 2.06mm

Story
The Hamsa is an ancient Middle Eastern amulet symbolizing the Hand of God. In all faiths it is a protective sign. It brings it's owner happiness, luck, health, and good fortune.The word "hamsa" or "hamesh" means five. There are five digits on the hamsa hand, but the number five has additional symbolic meaning in the Jewish and Islamic traditions. Five (hamesh in Hebrew) represents the five books of the Torah for Jews.



Authenticity, sustainability, and care is what our company was founded on, and we stand strongly in the quality we provide. Degs & Sal is not only an acronym for what we believe in, but it's also a way of life.