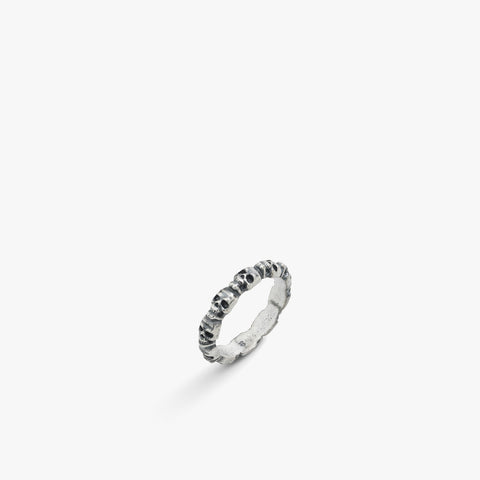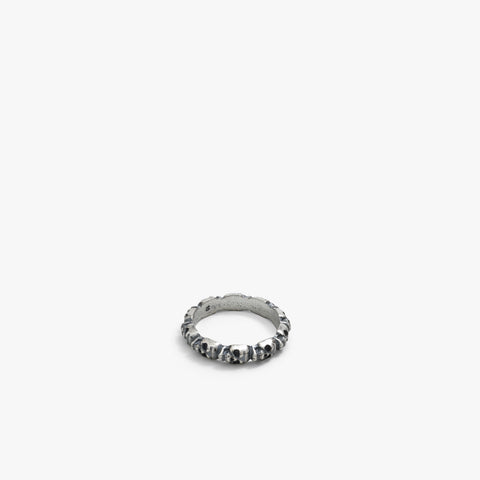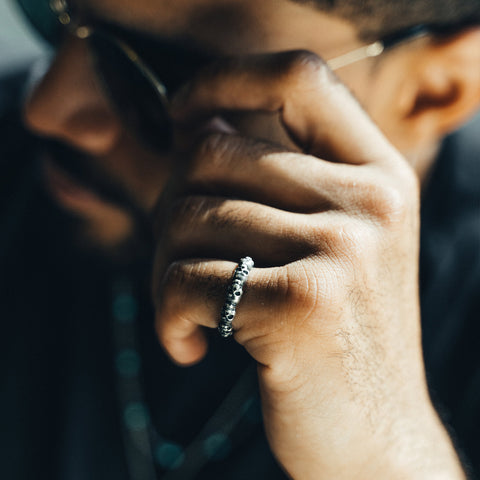 Sterling Silver Mini Skull Head Ring
Details
Degs & Sal jewelry is handmade of recycled sterling silver in Italy. Each piece is delicately created by the hands of local artisans.
The Mini Skull Head Ring is handcrafted from oxidized 925 sterling silver and features mini skull heads lining around the ring. 
Lifetime Warranty
 

Measurements
Ring width 5.31mm 
Story
The most common symbolic use of the skull is as a representation of death and mortality - instead of using this in a depressing manner use our skull to remember to live everyday like it's your last. Get the most out of life and live life to the fullest! 




Authenticity, sustainability, and care is what our company was founded on, and we stand strongly in the quality we provide. Degs & Sal is not only an acronym for what we believe in, but it's also a way of life.