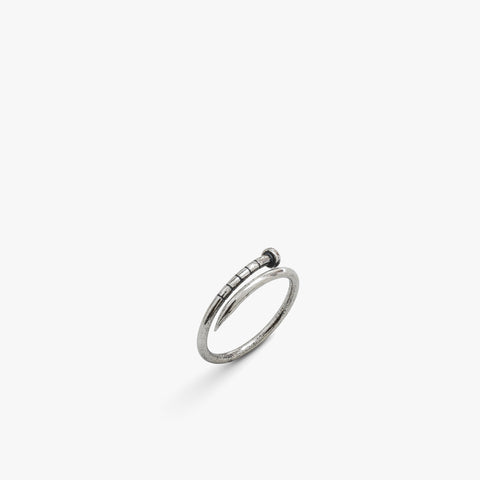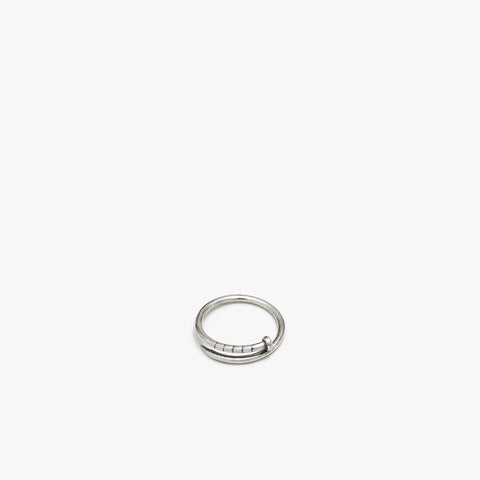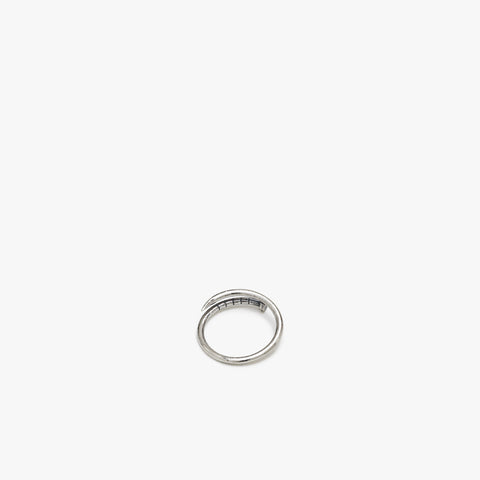 Sterling Silver Nail Ring
Details
Degs & Sal jewelry is handmade of recycled sterling silver in Italy. Each piece is delicately created by the hands of local artisans.
The Nail Ring is handcrafted from 925 sterling silver with delicate line details.
Lifetime Warranty
 

Measurements
Nail width 2.25mm

Story
The nail is most often associated in the Christian tradition with the crucifixion of Christ, and thus symbolize his passion. The nail also represents the Cosmic Axis, or Axis Mundi, around which the heavens rotate. The image has also given rise to such expressions as, "to hit the nail on the head," which means that the thinker has precisely analyzed the issue. 




Authenticity, sustainability, and care is what our company was founded on, and we stand strongly in the quality we provide. Degs & Sal is not only an acronym for what we believe in, but it's also a way of life.