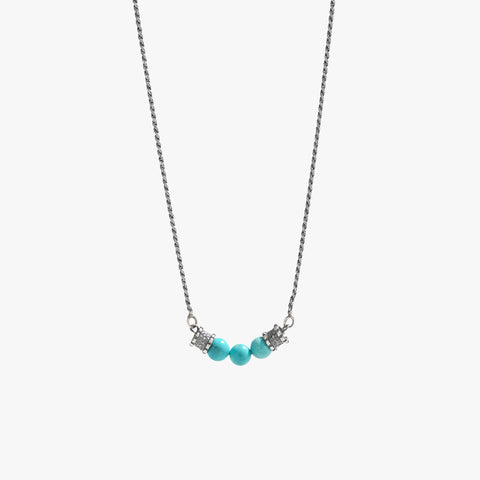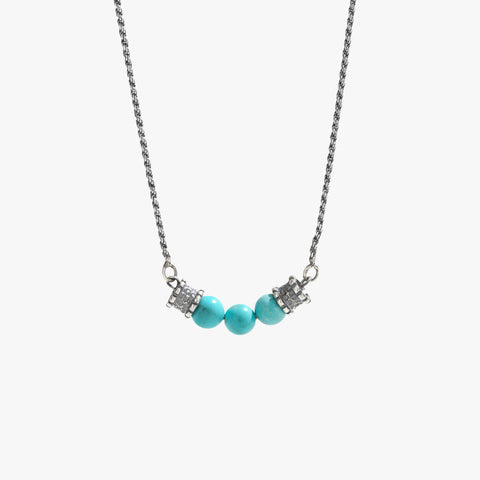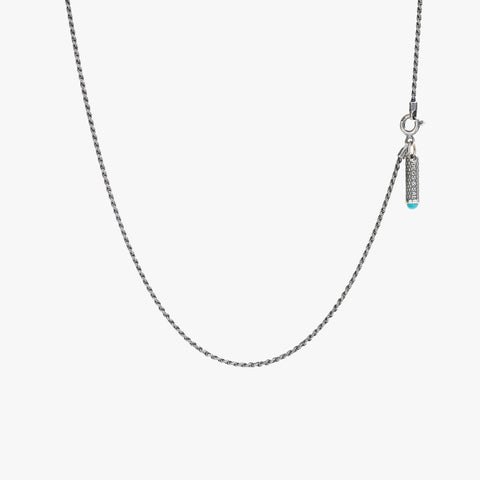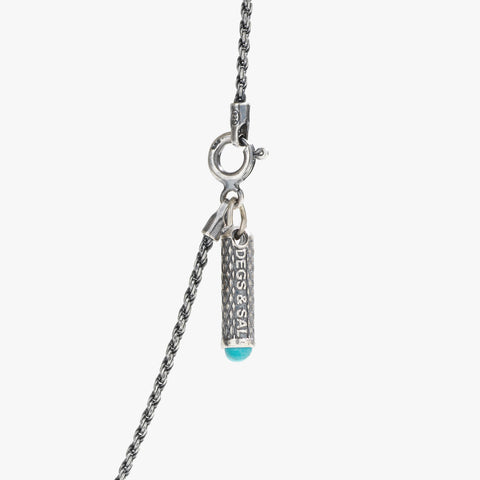 Sterling Silver Gamma Necklace with Turquoise
Description 
Degs & Sal jewelry is handmade of recycled sterling silver in Italy. Each piece is delicately created by the hands of local artisans. The Sterling Silver Gamma Necklace with Turquoise is handcrafted from 925 sterling silver and features three Turquoise beads hanging in the center coupled with 925 silver cylinder accent beads on each side. The pendant is hung from a lightly oxidized rope chain with a  spring ring clasp closure. Each chain features a signature logo bead on the clasp.
Measurements 
6mm Beads, Chain Thickness 1.89mm, Chain Length 24 inches
Story
Gamma is the third letter of the Greek alphabet and represents the number three in Greek numerals. The number three carries much significance and is  known to have magical properties. According to the Pythagoreans in Ancient Greece, the number three was considered to be a  perfect number. It represented harmony, wisdom and understanding as well as time--past, present, future; birth, life, death, beginning, middle end. 



Authenticity, sustainability, and care is what our company was founded on, and we stand strongly in the quality we provide. Degs & Sal is not only an acronym for what we believe in, but it's also a way of life.