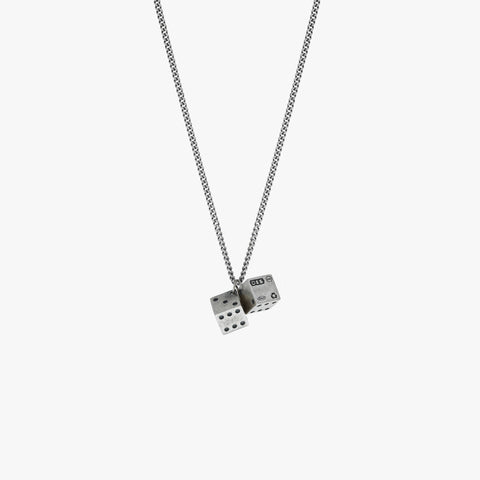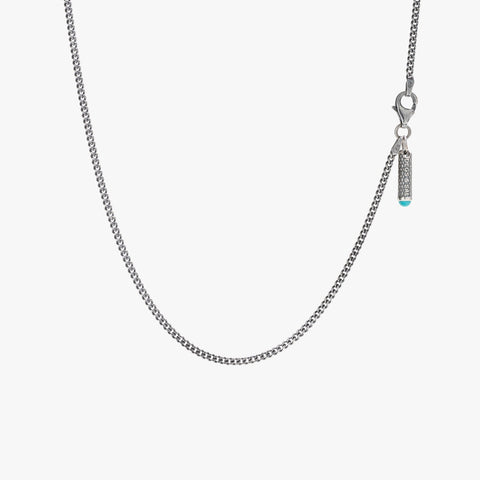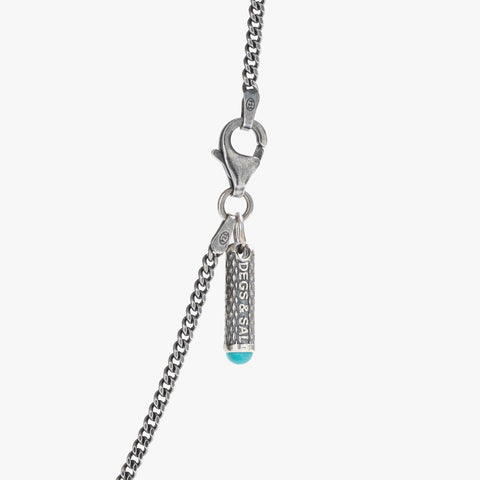 Sterling Silver Lucky Dice Necklace
Description 
Degs & Sal jewelry is handmade of recycled sterling silver in Italy. Each piece is delicately created by the hands of local artisans. The Sterling Silver Lucky Dice Necklace is handcrafted from 925 sterling silver and features a pair of silver dice. The pendant is hung from a Cuban curb chain with a lobster ring clasp closure.
Measurements 
Chain thickness 2.15mm 
Meaning
Lucky Dice are a universal symbol of chance and good luck. Because of this, some get tattoos with this symbol, others carry a pair of dice in their pocket at all times. Luckily, since our dice come on a chain, you can wear them around your neck.



Authenticity, sustainability, and care is what our company was founded on, and we stand strongly in the quality we provide. Degs & Sal is not only an acronym for what we believe in, but it's also a way of life.