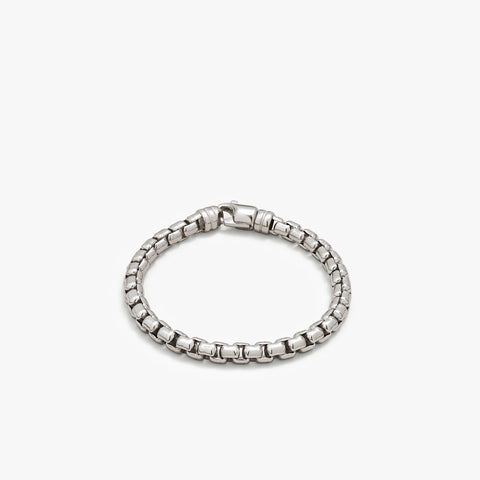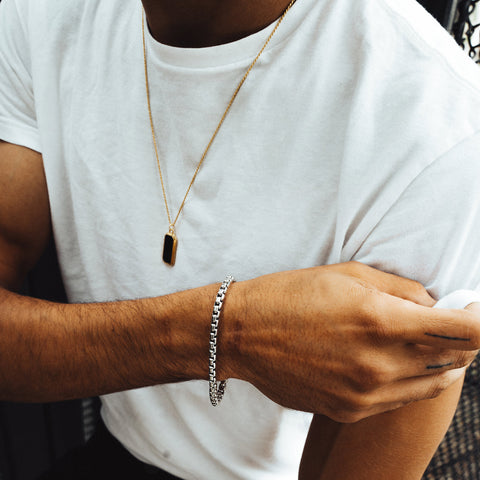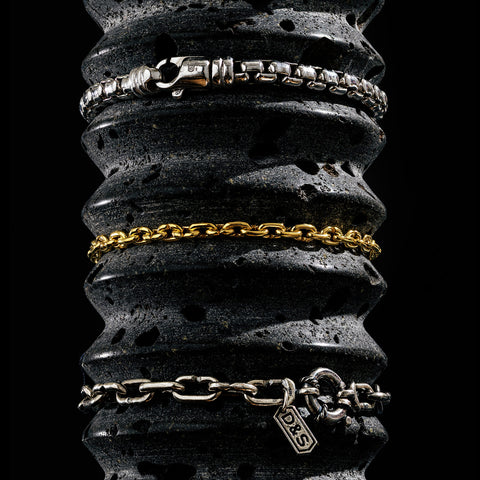 Sterling Silver Round Box Chain Bracelet
Pre-orders estimated to ship by December 19, 2023.
Details
Degs & Sal jewelry is handmade of recycled sterling silver in Italy. Each piece is delicately created by the hands of local artisans.
The Round Box Chain Bracelet is handcrafted from 925 sterling silver featuring a modified lobster clasp. This box chain bracelet is hypoallergenic, heavy, durable, and the perfect addition to your collection.
Lifetime Warranty
Measurements
Box chain width 6.53mm
Story
The box chain and its predictable nature equates to square shapes as having an air of honesty about them. As a shape commonly found in building architecture, it's no surprise that it can also be seen to also symbolize solidity, reliability and security. The box chain is also said to denote peacefulness.
Sizing Guide
Small - Up to 7 inch / 17 cm wrist
Medium - Up to 7.5 inch / 19 cm wrist
Large - Up to 8 inch / 20 cm wrist



Authenticity, sustainability, and care is what our company was founded on, and we stand strongly in the quality we provide. Degs & Sal is not only an acronym for what we believe in, but it's also a way of life.